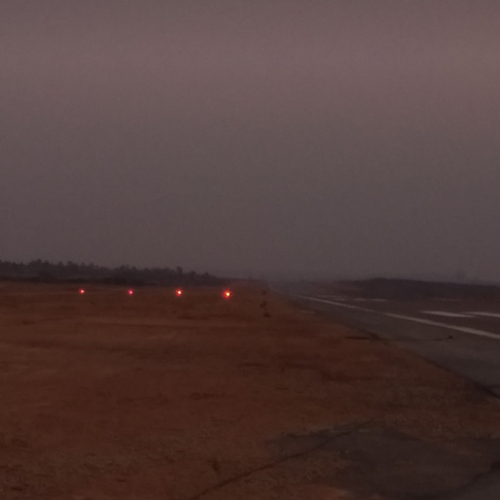 31 Jul

Portable Airfield Lighting Systems for Emergency Airfield Operations

Aviation Renewables designed and supplied three Portable LED Airfield Lighting Systems for the Civil Aviation Authority of West Africa. The systems will be kept on hand and deployed in the event of unexpected airport power failure or equipment malfunction. The trailer-based system will mitigate any potential safety and operational risks presented by aging airfield lighting infrastructure.

The Civil Aviation Authority recognized the risk that a major power supply failure would present to air operations in the country during a risk management exercise in 2017. With upcoming election campaigning, the need to ensure reliable 24/7 air operations within the country was a high priority. The challenge was to design custom portable airfield lighting systems that met the individual needs of each airport, but also contain the flexibility to be deployed at other airports in the national airspace. The selected systems needed to meet budget constraints and be on site within 4 weeks to support the election campaign travels.

Each system designed by Aviation Renewables is a fully integrated, ICAO compliant LED lighting system that is stored, charged and transported by a street-legal trailer. The systems include: runway edge lights; threshold lights; Precision Approach Path Indicators (PAPIs); runway guard lights; wind cones; and airfield signs using the latest LED and radio control MESH network developments.

View the complete Project Report and find more about Portable Airfield Lighting here.