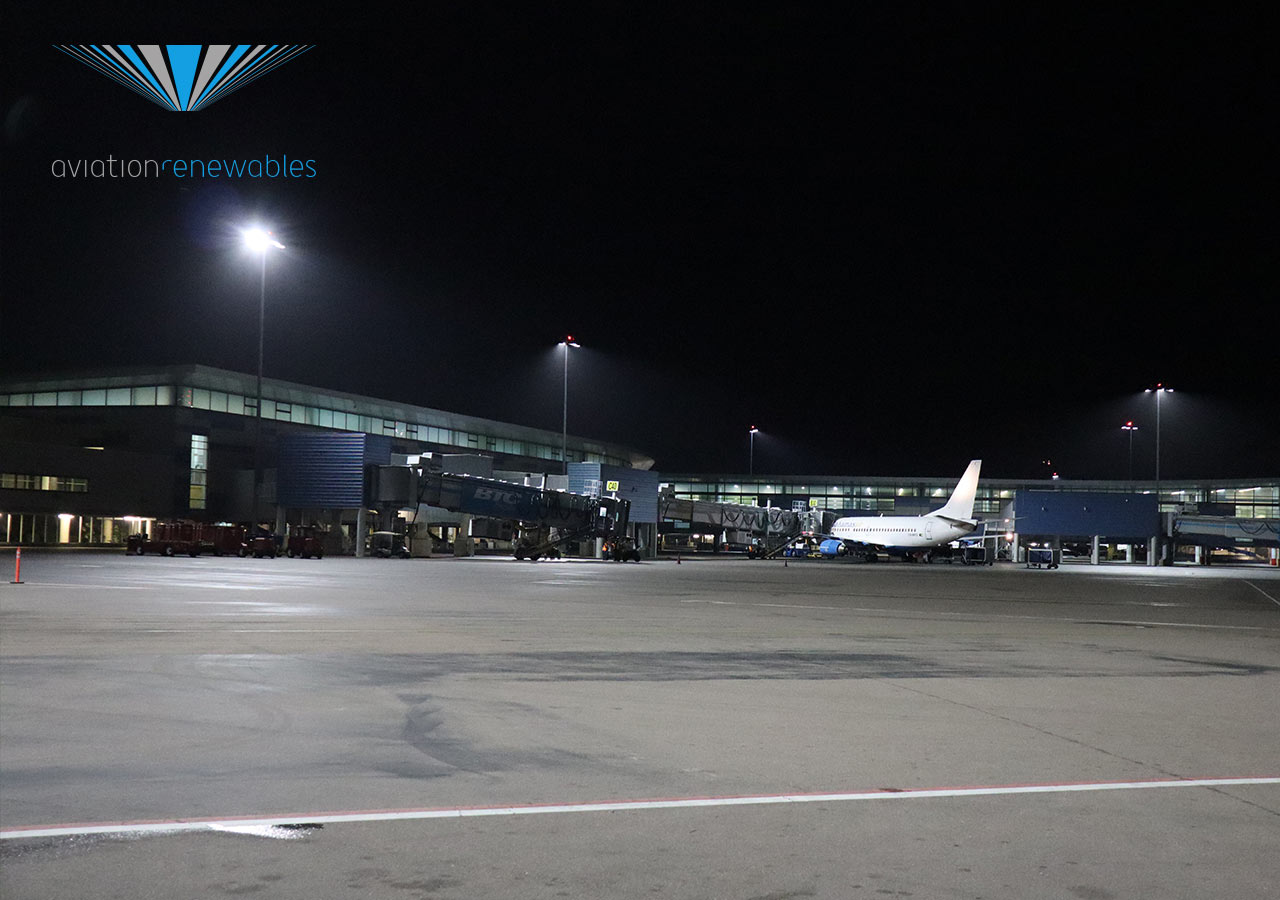 30 Jul

LED Apron Lighting System in The Caribbean Awarded to Aviation Renewables

LED Apron Lighting. Aviation Renewables has been awarded a contract to supply, install and commission an LED apron lighting system and groundside LED parking lot lighting at an FBO terminal in the eastern Caribbean. With the expansion of their apron, the tourist destination airport anticipates increased air traffic from private aircraft and charter operations. The airport is in a hurricane zone and has a highly corrosive salt-laden environment, so careful emphasis was placed on pole engineering to ensure long term safety and performance of the lighting system.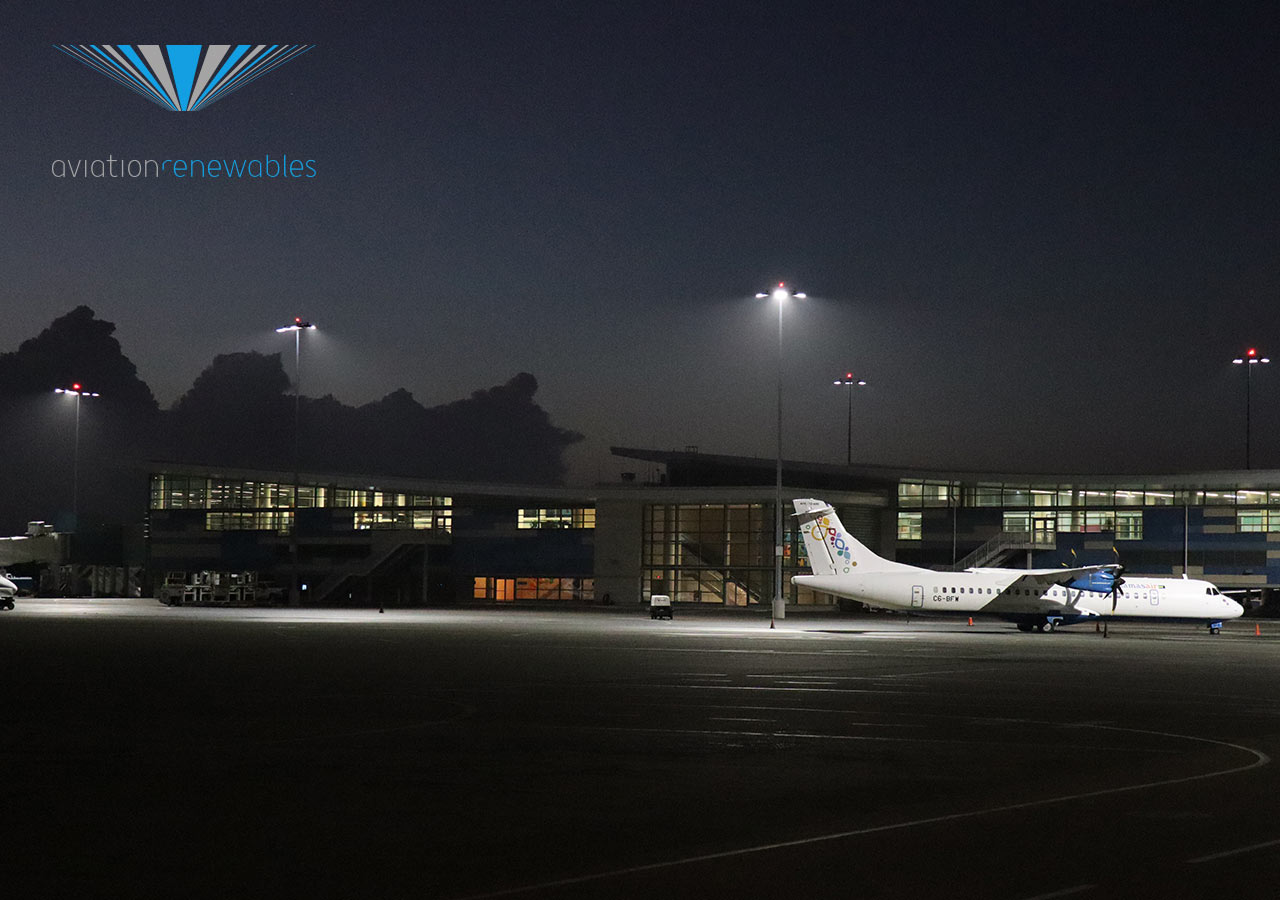 Advantages of LED Apron Lighting
The high mast LED lighting system is compliant to ICAO standards and IES RP37-20, to ensure that sufficient light is provided in the appropriate areas, but glare is controlled to avoid any impact on the runway and taxiway operations. The system is engineered and built in a single factory with pre-cast bases, slip-fit poles, driver enclosures, pre-aimed luminaires and wiring harnesses all designed for quick installation on site. The system is unique in its use of internal wiring for all connections, which greatly reduces the hazard that animals, UV light and salt corrosion can pose to exposed wires. The system is backed by the industry leading 10-year warranty for equipment and materials, nonstandard maintenance and any necessary technical support.
Equipped with a control system, each pole can deliver ICAO compliant LED apron lighting photometrics when parking spots are active or be dimmed to provide security lighting levels to save on electricity, operating costs and carbon emissions. When comparing a conventional style apron lighting system to an LED apron lighting system, Aviation Renewables will be able to LED Apron Lighting System Awarded to Aviation Renewables significantly reduce the FBO's energy costs, maintenance costs, installation costs and carbon emissions with a return on investment on energy alone within less than two years.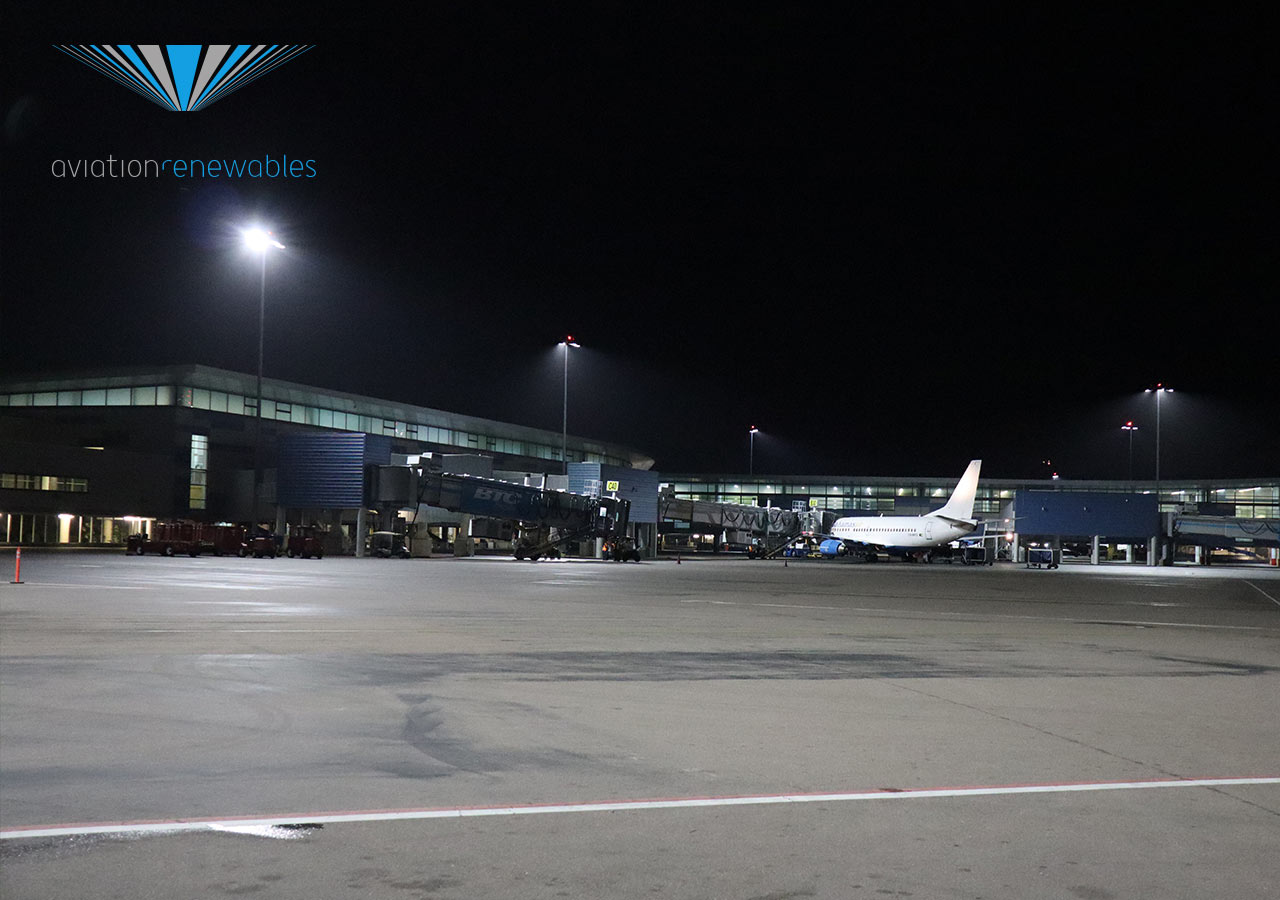 About Aviation Renewables
Aviation Renewables delivers savings to airports globally. Our safe, reliable and cost-effective LED lighting and power solutions equip government and private operators of runways and helipads. We focus on design, delivery, installation, on-site commissioning, and technical support for a wide variety airport visual aids. Our core tenets are: Cost Savings, Safety, Environmental Stewardship, Full Support.
Aviation Renewables is a primary manufacturer and system integrator specializing in lighting runways and helipads where electricity, unreliable or non-existent. We work with civilian, humanitarian and defense operators around the world. Our team brings a wealth of knowledge in the industry; with pilots, engineers, designers and industry veterans included among our staff. Our corporate body of proven experience allows us to work with each individual client to ensure aviation requirements are met within budget, compliance and infrastructure limitations.
For more information on LED apron lighting solutions for the international aviation industry, please visit www.aviationrenewables.com.