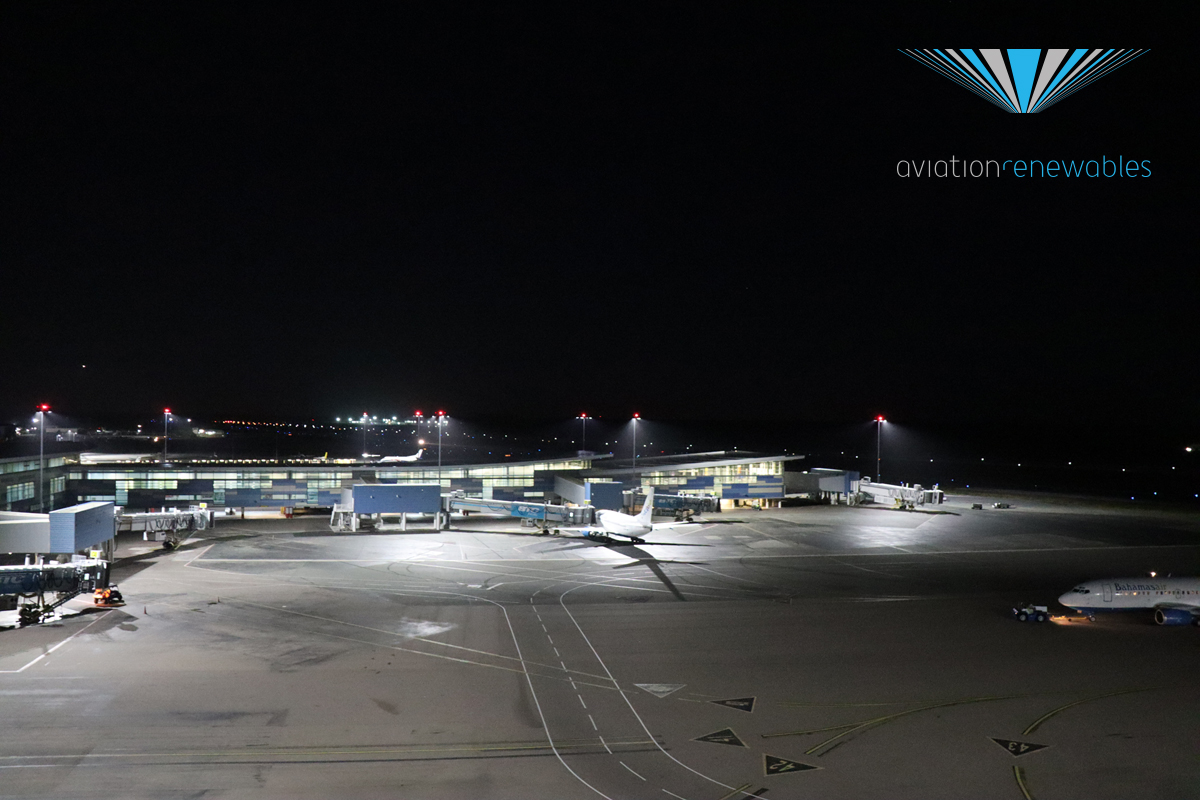 12 Dec

LED Apron Lighting Operating at Caribbean International Airport

LED Apron Lighting. Aviation Renewables completed a high mast LED Apron Lighting retrofit project at Lynden Pindling International Airport (NAS) in Nassau, Bahamas. The new LED apron lighting system offers exceptional savings in electricity, maintenance and equipment costs with a 10-year warranty on performance, parts and labour.
LED Apron Lighting
This important international airport is the primary gateway to the country. As a 24/7 airport with a large terminal serving both domestic and international flights, the airport uses high mast lighting to illuminate dozens of aircraft stands during the night. The existing HPS lighting fixtures were costly to operate and maintain. As a result, the airport sought assistance from Aviation Renewables to design a solution that would decrease operating costs, reduce their carbon footprint, and increase the safety of operations by providing superior illumination that meets or exceeds ICAO requirements.