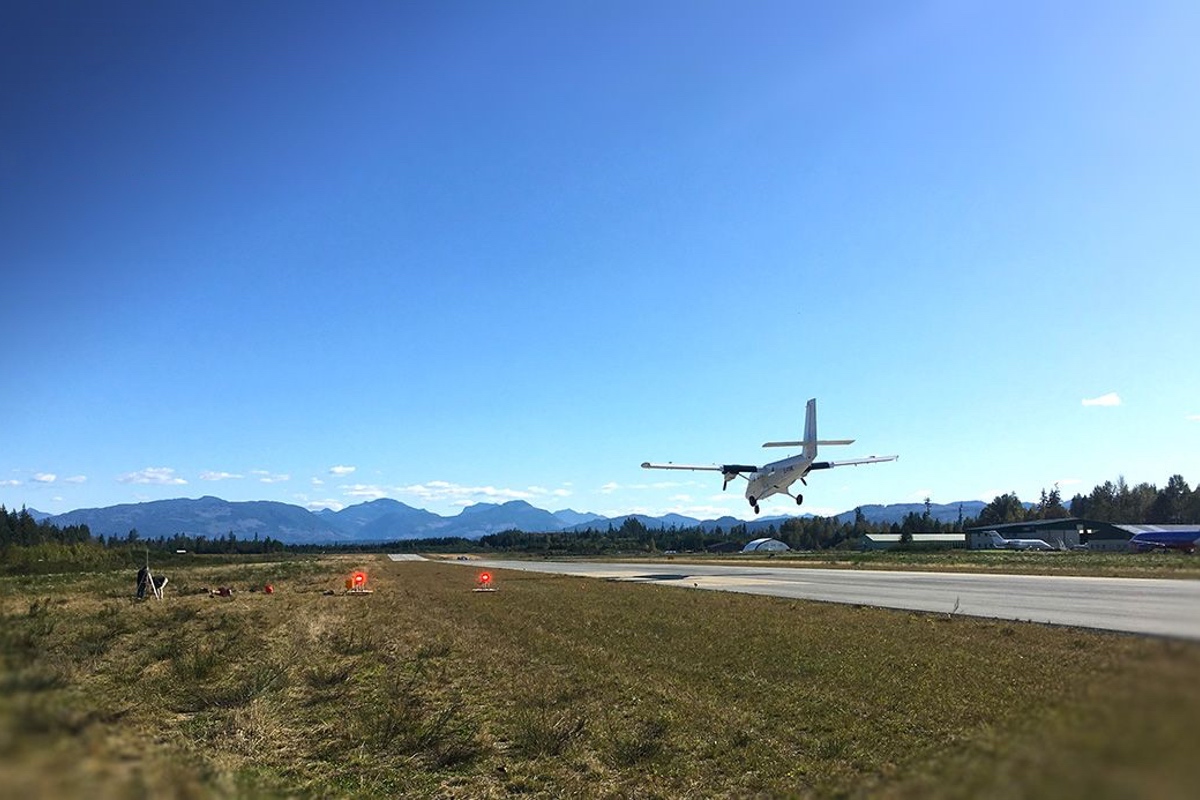 14 Mar

Portable LED PAPI System Operating for Aircraft Manufacturer

Application: LED PAPI System for Glide Slope Testing

Products:
Portable LED PAPI System (APAPI)
Portable Generator System
Location: Canada
Date: 2020
Synopsis
Portable LED PAPI – A 2 box (APAPI) was supplied and commissioned for use while flight testing steep approaches. Aviation Renewables supplied the product and expertise as part of the certification process for an aircraft's ability to operate into an airport in the Caribbean.
Challenge
As part of the aircraft manufacturer's certification process, a two box LED PAPI was modified for the purpose of testing steep approaches to support a unique operation in the Caribbean. As Precision Approach Path Indicators are normally set at 3º, most units are incapable of being set to the desired 9º in order to complete the testing. The manufacturer selected Aviation Renewables to lend expertise and to supply an appropriate LED APAPI for this project.
Solution
Aviation Renewables was able to supply an LED PAPI unit with a custom designed mounting structure for temporary use during this testing. The 2 box PAPI was designed to operate from 120VAC using a small portable generator. The unit was easily adjusted through the range of approach angles required during the testing, from 7 degrees to 9 degrees, and was accepted in combination with GPS and Radar Altimeter as certification support for the steep approaches.
Aviation Renewables attended on site to support the installation and commissioning of the unit. In addition, Aviation Renewables guided a local surveying team through the Survey Method of PAPI commissioning, which verified the instruments used for setting the PAPI Approach angles. The testing took place over a period of several weeks, as a variety of wind and weather conditions were needed in order to simulate real-world conditions. The LED PAPI was adjusted to various angles several times each day, and performed flawlessly through the tests. The result was a successful certification, a pleased aircraft manufacturer, and a happy end user in the Caribbean.
View the complete Project Report and find more about Portable LED PAPI System here.