27 Mar

Aviation Renewables Awarded Training, Installation and Commissioning Contracts for Solar LED Airfield Lighting Systems in Asia

For Immediate Release

Victoria BC, Canada. 27 March, 2017 –/

Aviation Renewables has been awarded multiple contracts for the provision of training, installation and commissioning of solar LED airfield lighting systems for undisclosed airfields in Southeast Asia. Chosen as the program lead for each austere location, Aviation Renewables will be responsible for the design, civil works preparation, installation materials, programming and set up, training of airbase staff and ATC operators and testing of all solar LED runway lighting equipment. Each airbase LED airfield lighting system will consist of solar LED runway edge lighting, solar LED threshold lighting, solar LED taxiway lighting, solar LED wind cones, hand held control system and a solar powered air to ground communications system. Each solar LED runway lighting system will operate in either visible or infrared LED mode with the ability to quickly pack up the system and move to another location if required in the event of an emergency or change of location. Aviation Renewables will provide training onsite with installation and commissioning of the system to be executed in under a week's time.

Working with Aviation Renewables, the client was able to select the most optimal solution available capable at the lowest cost, meeting the customer's emergency, temporary and standby runway lighting needs. Aviation Renewables will execute each solar LED airfield lighting project over the coming months with additional programs to be carried out through the second half of 2017. With more than 40 years of combined experience in the design, delivery, installation and training of solar LED runway lighting systems, Aviation Renewables has installed the highest number of autonomous and off grid renewable power and LED lighting systems in the industry. For more information on the company's turn-key projects and integrative solutions, please visit www.aviationrenewables.com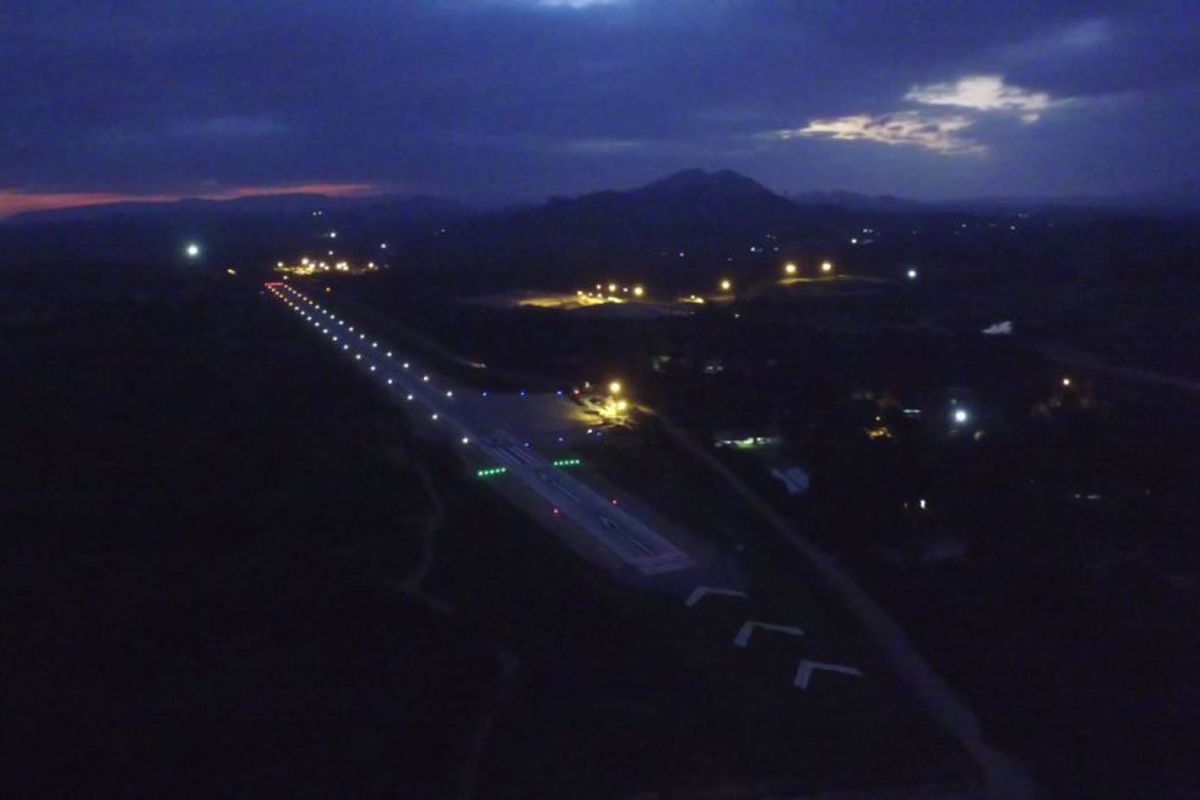 About ARC – Aviation Renewables Corp.
Operating as a consultant, integrator and installer of LED lighting, solar power systems and autonomous marking solutions, Aviation Renewables delivers turn-key solutions for a variety of niche manufacturers who specialize in solar LED airfield lighting, solar LED obstruction lighting, solar LED heliport lighting, solar power systems and green-tech energy solutions. Acting as a centre of excellence for aviation industry stakeholders, customers and its global partner network, Aviation Renewables provides its Solar Series LED aviation product line including runway lighting, taxiway lighting, heliport lighting, obstruction lighting, apron lighting, runway guard lighting, wind cone lighting, airfield sign lighting, PAPI and APAPI, HAPI and airport beacon lighting. For more information on renewable power and lighting solutions, project design and installation or commissioning, please visit www.aviationrenewables.com