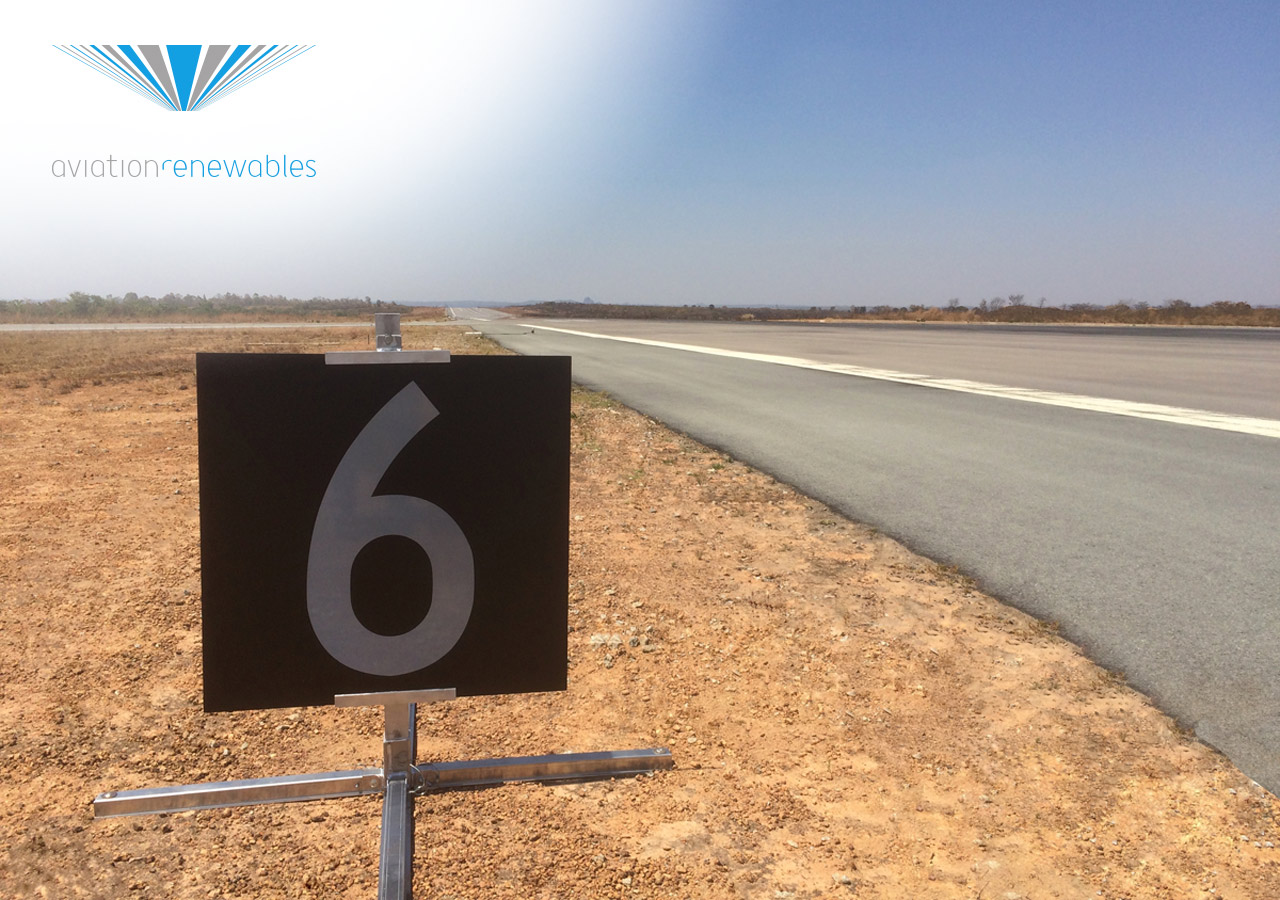 29 Jun

Reflective Portable Airfield Signs Shipping to Africa

Aviation Renewables was tasked by AFRICOM with delivering a compact, rugged and highly visible Distance Remaining Marker (DRM) and Taxiway Identification Sign (TIS) system for human eye and Night Vision Goggle (NVG) operations. The iSeries Retroreflective Portable Distance Remaining Markers and Taxiway Identification Airfield Signs were chosen to support tactical operations at undisclosed locations throughout Africa. Responding to the challenges of an austere operating environment, each set of dual face portable Distance Remaining Markers (DRMs) and Taxiway Identification Signs (TIS) are stored within a heavy-duty transport case, allowing for rapid deployment and recovery during fixed wing and rotary style operations. The iSeries portable airfield signs can be manufactured to FAA, ICAO or NATO specifications for information, mandatory instruction or distance remaining signs. Each sign face includes a durable sign board for strength and rigidity, with an aluminum structure designed to withstand jet blast or rotor wash.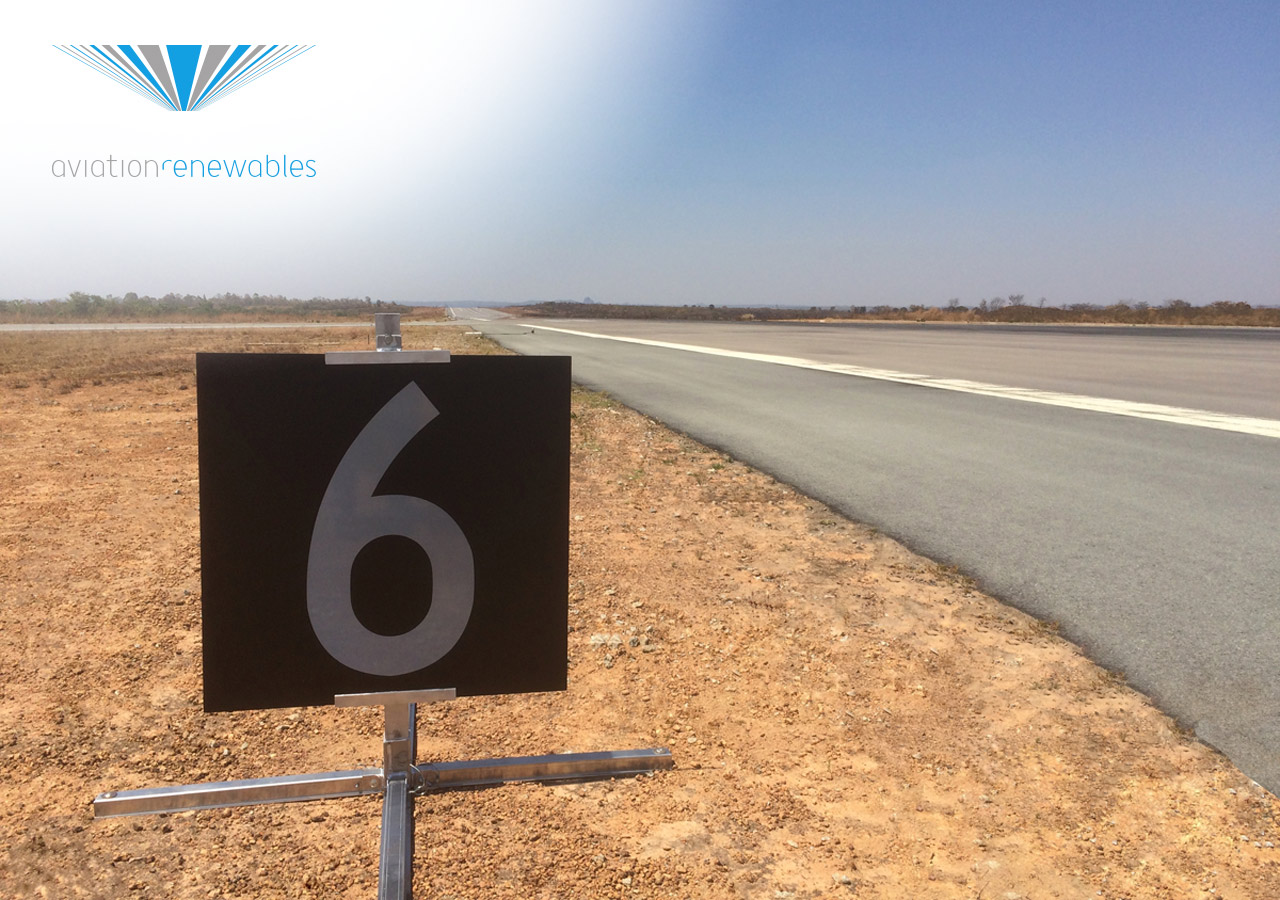 Benefits of Portable Airfield Signs
Benefits of the iSeries portable airfield signs include: zero maintenance during operation and storage, no electrical costs or infrastructure requirements, easy storage and transport and rapid deployment or recovery during tactical operations, emergencies or temporary airfield marking operations. As a proven and fielded reflective airfield marking system, the iSeries portable reflective airfield signs continue to support civilian, military, humanitarian aid and private operations throughout the continents of Africa, North America, Middle East and the Caribbean.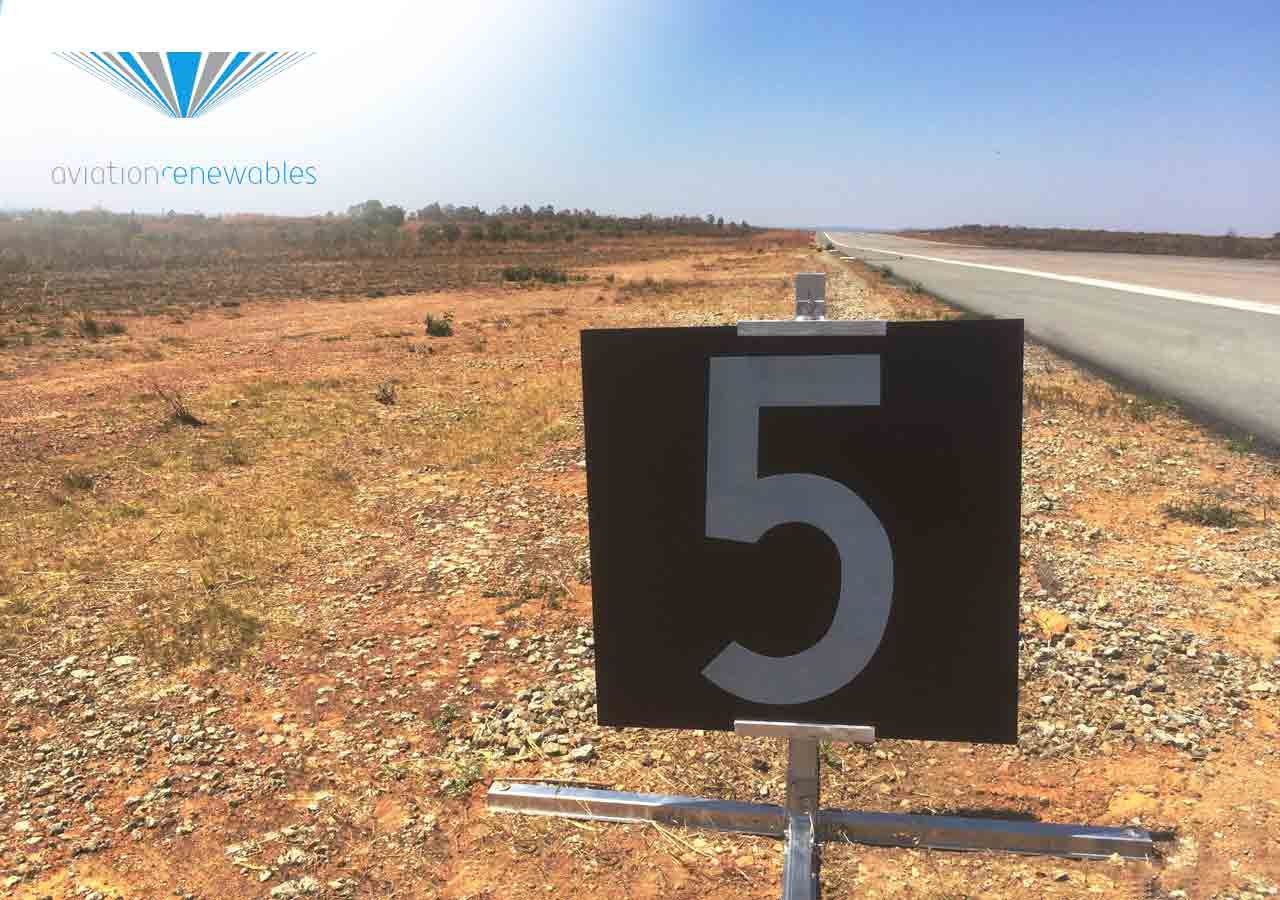 Aviation Renewables delivers savings to airports globally. Our safe, reliable and cost-effective LED lighting and power solutions equip government and private operators of runways and helipads. We focus on design, delivery, installation, on-site commissioning, and technical support for a wide variety airport visual aids. Our core tenets are: Cost Savings, Safety, Environmental Stewardship, Full Support.
For more information on portable airfield lighting solutions for the international aviation industry, please visit www.aviationrenewables.com