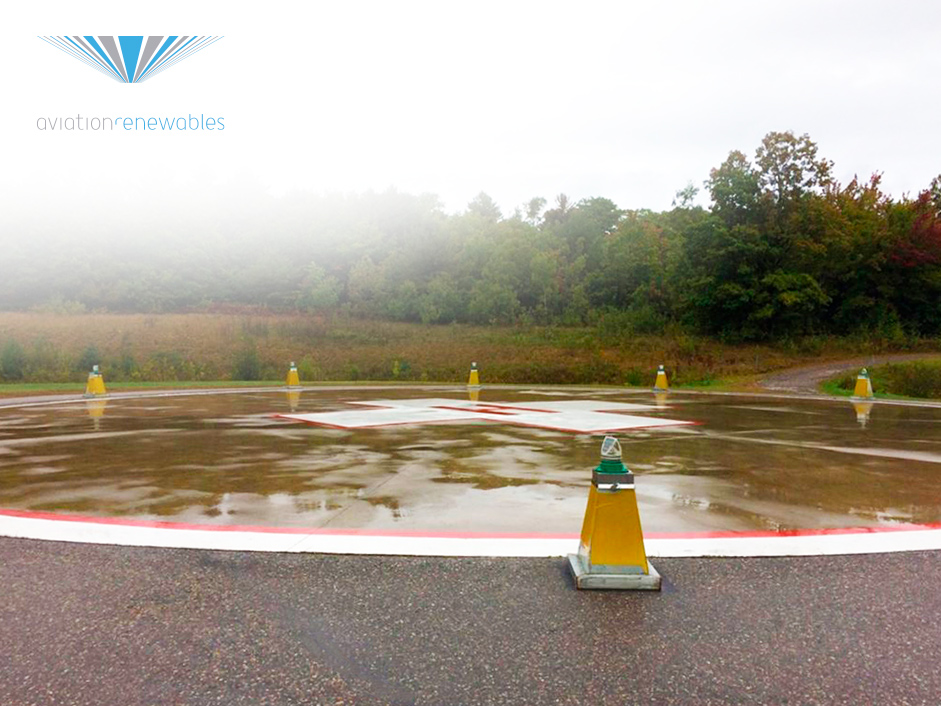 01 Feb

Aviation Renewables Supplies Helipad Lighting and Markers for Medevac Operations

Helipad Lighting. Aviation Renewables recently supplied helipad markers and solar lighting for a helipad in Manitoba, Canada. The retro-reflective helipad markers are specifically designed for medevac operations and are in use at over 100 sites serviced by medevac helicopters in Ontario and Manitoba.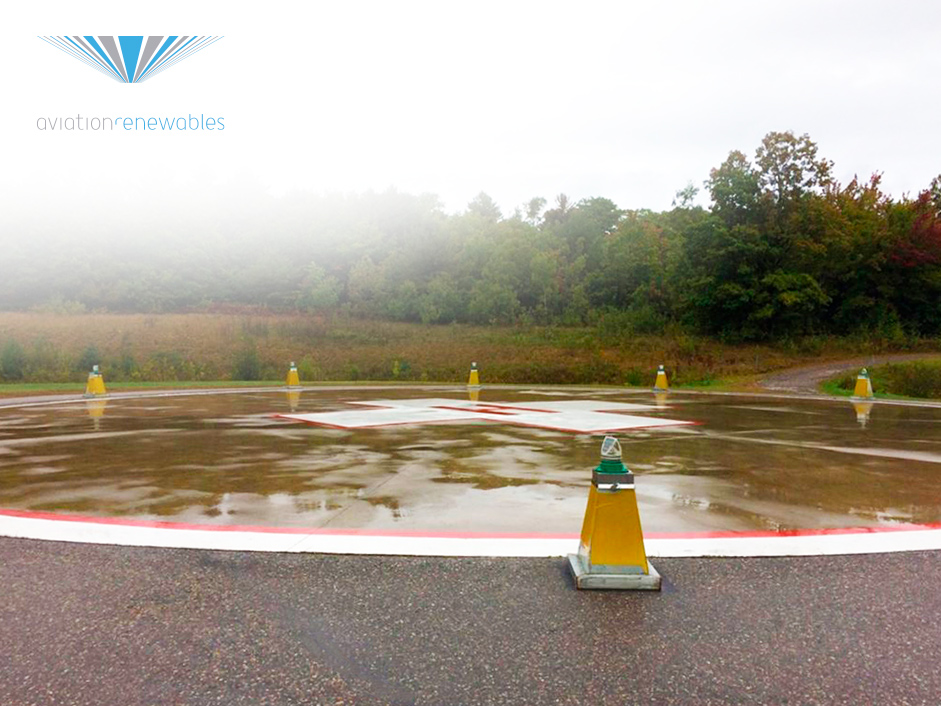 The Most Installed Helipad Markers in The Industry
The markers are designed to maximize light reflection at the approach angle, resulting in visual contact in both visible and NVG conditions at 3-5 miles on approach. The reflective markers are manufactured using robust UV-Stable Polyethlene, which provides for decades of service when exposed to the elements. The markers have replaceable aluminum sheaths which are coated in a micro-prismatic reflective material to simplify refurbishment every 7-10 years to restore reflectivity.
The solar lights mounted to the top of the markers are self-contained green lights which require no electrical inputs or maintenance. The lights automatically operate dusk to dawn, giving the ultimate in simplicity of operations.
Aviation Renewables mission is to help airports and heliports worldwide to increase safety, reduce expenses and lower carbon emissions. Please check the solutions for Helipad Lighting.