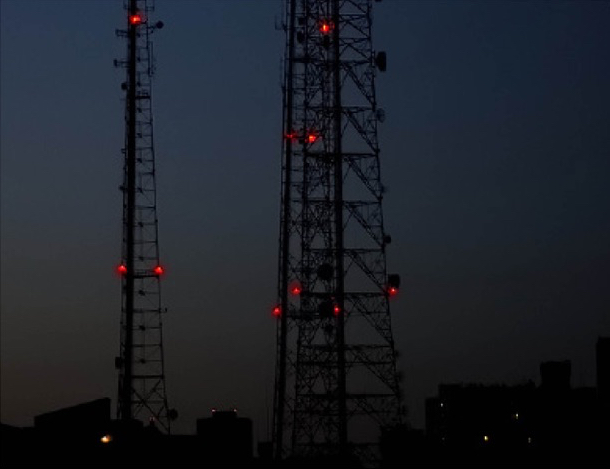 01 Jun

Solar LED Obstruction Lighting

With the recent advancements in LED technologies and solar power, Solar LED Obstruction Lighting is quickly becoming a preferred choice for obstruction lighting across the globe. As engineers, customers, end users and authorities compare and contrast conventional lighting technologies to solar powered obstruction lighting, the acceptance and adoption of the technologies continue to grow every year. LED lighting is now so efficient, that Medium and High Intensity Obstruction lighting can be reliably and economically powered with a compact solar power system.
Autonomous Lights – Big Savings
Obstruction lighting can be difficult to access. It is often installed on remote towers or the tops of large buildings where conventional power may not be available. As such, the installation, operation, energy and maintenance costs of operating conventional obstruction lighting can be astronomical. For conventional lighting at a remote site, electricity must be brought in from far away sources or produced on site via generator or UPS. In addition, maintenance personnel must make constant visits to ensure the proper operation of the obstruction lighting. This whole endeavor can be a costly affair.
Solar LED obstruction lighting delivers dramatic cost savings over the life of the unit. The solar panel and batteries provide all the electricity the units need, so there is no need to trench, cable or build costly generating capability on site. Current LED technologies have a life expectancy of 100,000 hours, this means reduced maintenance time and less time exposing employees to the hazards of climbing towers. In addition, Solar LED obstruction lighting is available with GSM monitoring, enabling remote monitoring of operating status and battery voltage.
It is all in the Design
With a plethora of manufacturers and light, it can be challenging for a purchaser or end user to ensure they are buying a quality product that will operate to the prescribed standard. The key to Solar LED Obstruction Lighting, is adequate design and quality equipment. Reputable manufacturers have their products tested by independent verifiers and can provide test results. A good manufacturer will also provide performance data specific to the installation location, as each area on earth has its own particularities for solar power. A purchaser should be looking for FAA and ICAO compliant photometrics, compatibility with Night Vision equipment (if appropriate), solar panel charge capacity based on historical averages for the area and FAA-compliant battery autonomy. An experienced solar design team with an extensive suite of LED obstruction lighting should be consulted to make sure the design and the equipment selected is appropriate, of high quality and will meet or exceed performance, safety, price and warranty expectations.
About ARC – Aviation Renewables Corp.
Aviation Renewables consults for manufacturers to provide solar LED airfield lighting, solar LED obstruction lighting, solar LED heliport lighting, solar power systems and green-tech energy savings lighting and power solutions for the international aviation industry.  Acting as a centre of excellence for the aviation industry including stakeholders, customers and its global distribution network, Aviation Renewables delivers solar LED runway lighting, taxiway lighting, heliport lighting, obstruction lighting, runway guard lighting, wind cone lighting, airfield sign lighting, PAPI and APAPI and airport beacon lighting. Combining unique technologies from industries best manufacturers, Aviation Renewables has created the Solar Series aviation lighting and power line for customized solutions such as LED runway lighting, LED taxiway lighting, LED obstruction lighting, LED heliport lighting, LED runway guard lights, LED airfield signs and LED wind cones.  For more information on renewable power and lighting solutions for the international aviation industry.