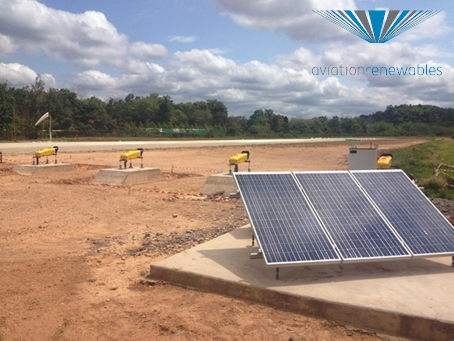 17 Sep

Solar Series LED PAPI in Southeast Asia

For Immediate Release
Victoria BC, Canada. 17 September, 2015 –/

Aviation Renewables has received an order to supply and install a Solar Series LED PAPI in Southeast Asia. The solar-powered LED PAPI will operate during daylight hours to support crew flights for a large industrial airstrip. With extensive experience in the design, installation and commissioning of frangible solar power systems, Aviation Renewables is able to provide a solar power system that meets the customer's requirements for performance, reliability and safety. Due to the low power draw of the ultra high efficiency LEDs used in the PAPI, a small frangible solar power system is able to operate the PAPI for up to 14 hours daily. This efficiency results in lower up-front costs, a smaller footprint and longer battery life. The Solar Series LED PAPI is virtually maintenance free, with a simple battery replacement anticipated every 5-7 years. With dozens of Solar Series LED PAPIs operating on every continent, Aviation Renewables continues to deliver the best renewable lighting and power solutions to international airports, defense forces, humanitarian aid and private aviation users around the world.
Solar LED airfield lighting PAPI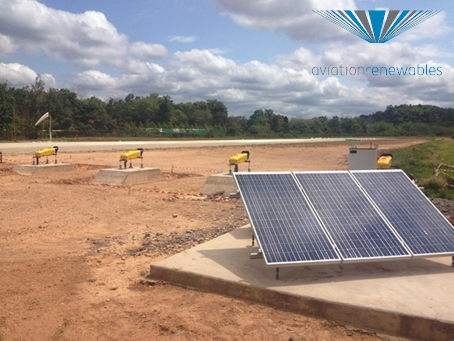 View more in Aviation Renewables offers solar LED airfield lighting solutions.