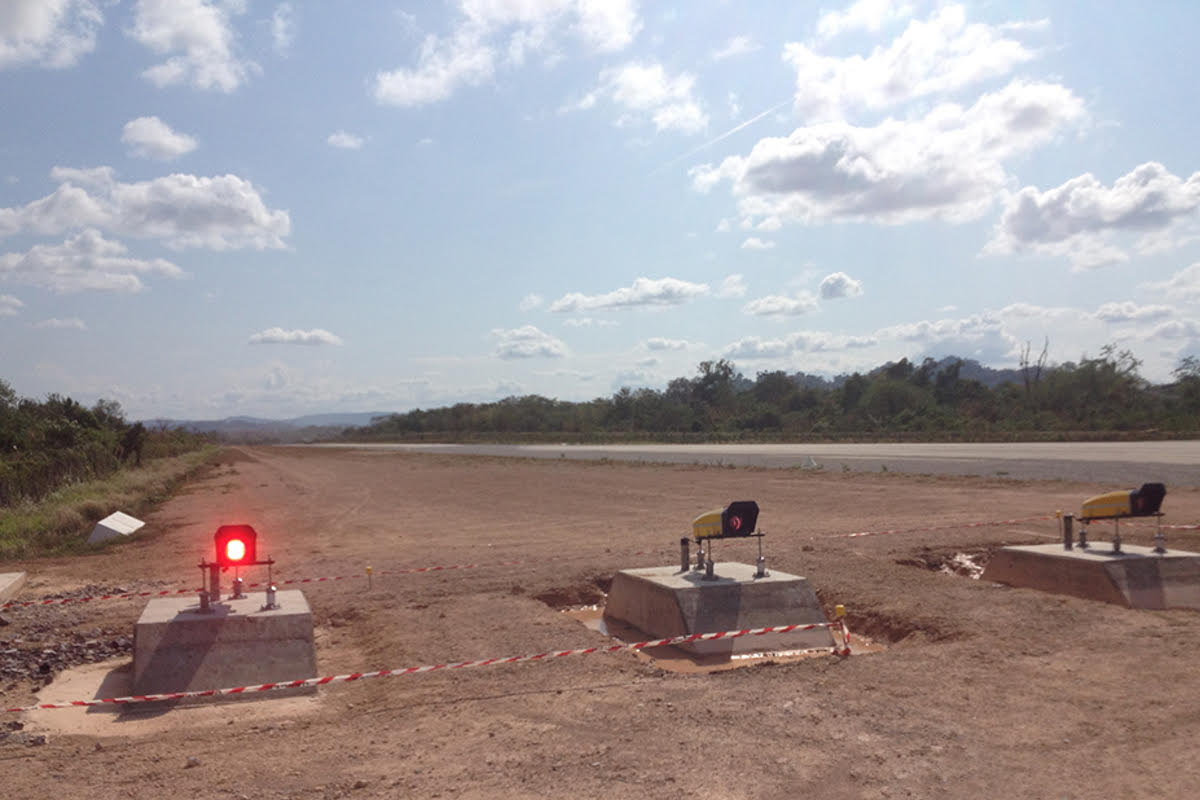 28 Jul

LED Airfield Lighting Delivered to Southeast Asia by Aviation Renewables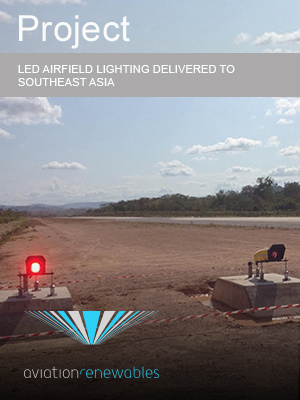 Application: LED Airfield Lighting
Products:
LED runway lighting
Solar Series LED PAPIs
Solar Series Wind Cones
Location: Southeast Asia
Date: 2016
Synopsis
Aviation Renewables recently delivered an Airfield Lighting System to a minesite in Southeast Asia. The system includes Medium Intensity Runway Lights (MIRLS) and illuminated Windcones and will augment the solar LED PAPI that the mine currently uses. After consultation with Aviation Renewables, the customer elected to install a Medium Intensity Runway Lighting system, based on the anticipated usage profile.
Challenge
The customer operates a fly-in-fly-out mine, and the reliability of airport operations is vital to the smooth operation of the mine. In addition, the lights add a measure of safety in the case of emergency aircraft operations for MEDEVAC purposes.
Solution
Aviation Renewables consults for manufacturers to provide solar LED airfield lighting, solar LED obstruction lighting, solar LED heliport lighting, solar power systems and green-tech energy savings lighting and power solutions for the international aviation industry. Acting as a centre of excellence for the aviation industry including stakeholders, customers and its global distribution network, Aviation Renewables delivers solar LED runway lighting, taxiway lighting, heliport lighting, obstruction lighting, runway guard lighting, wind cone lighting, airfield sign lighting, PAPI and APAPI and airport beacon lighting. Combining unique technologies from industries best manufacturers, Aviation Renewables has created the Solar Series aviation lighting and power line for customized solutions such as LED runway lighting, LED taxiway lighting, LED obstruction lighting, LED heliport lighting, LED runway guard lights, LED airfield signs and LED wind cones. For more information on renewable power and lighting solutions for the international aviation industry, please visit www.aviationrenewables.com