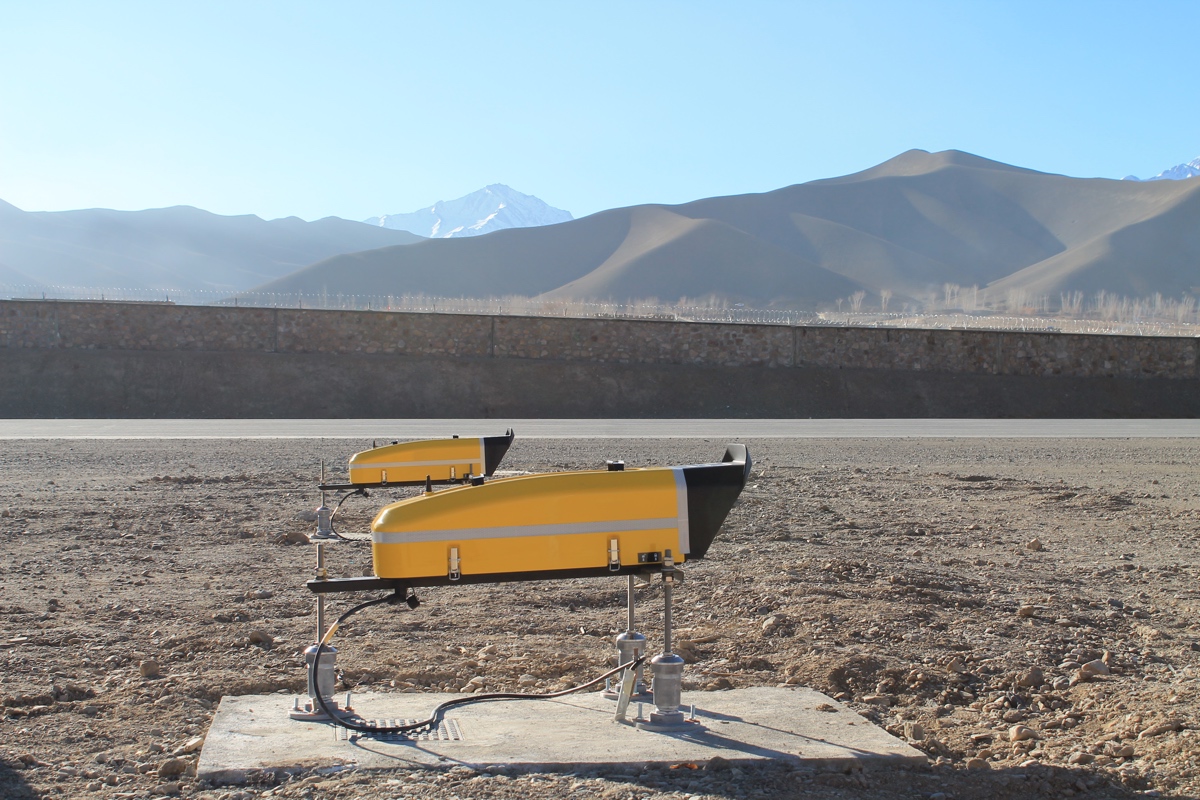 19 Oct

LED Airfield Lighting System Delivered, Installed and Commissioned in Central Africa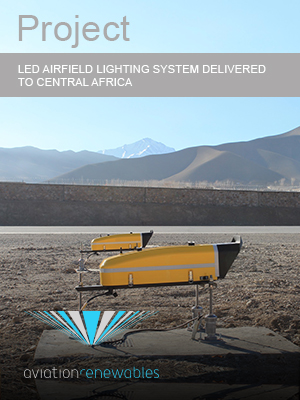 Application: Solar LED Airfield Lighting System
Products:
LED PAPIs
Uni-directional Approach Lighting System (UDALS)
LED Runway Edge Identification Lights (REILS)
Runway Marking System
Remote control operating systems
Location: Central Africa
Date: 2016
Synopsis
Aviation Renewables has been contracted to supply and install two 4-Box LED PAPI systems powered by standalone power systems, at a remote runway in central Africa. In addition to the LED PAPI systems, an LED approach lighting system and autonomous runway marking system will be installed.
Challenge
The client, who operates a large mine site, sought to improve safety for their fly-in-fly-out jet operations. The concern is particularly acute during the rainy season, when visibility on approach can be close to lower limits. Looking for a turn-key LED airfield lighting and autonomous power systems solution provider, the client contacted Aviation Renewables to design a system that would meet their power, lighting and operating requirements within a restricted budget. With challenges of theft, maintenance and torrential rains, the airport emphasized a solution that provided portability, security, reliability and ICAO compliant operating specifications for the chosen solutions. As a result, a custom-designed autonomous power system was selected for the LED PAPI systems – one that is easily stowed when not in use and eliminates any requirement for monitoring by corporate security.
Solution
The 4-box LED PAPI system is fully compliant to ICAO specifications, and is operated by remote control. The autonomous LED Uni-directional Approach Lighting System (UDALS) with LED Runway Edge Identification Lights (REILS) will provide a lead-in strobe approach for easy identification of the threshold. The UDALS and REILS are fully portable, meaning they are easily deployed in low visibility conditions and easily collected after use for security reasons. The runway will be delineated with FAA-certified autonomous runway edge and threshold markers. The iSeries runway edge and threshold markers are highly visible to aircraft on approach. The low-tech nature of these runway markers makes them relatively unattractive to thieves, and as a result they will be permanently installed and secured to the ground along the runway edge and threshold.
Aviation Renewables will be on-site for installation, training and commissioning of this system, working with local operations staff for the successful deployment of a custom-designed runway lighting and autonomous marking system to ensure on-going successful operations.