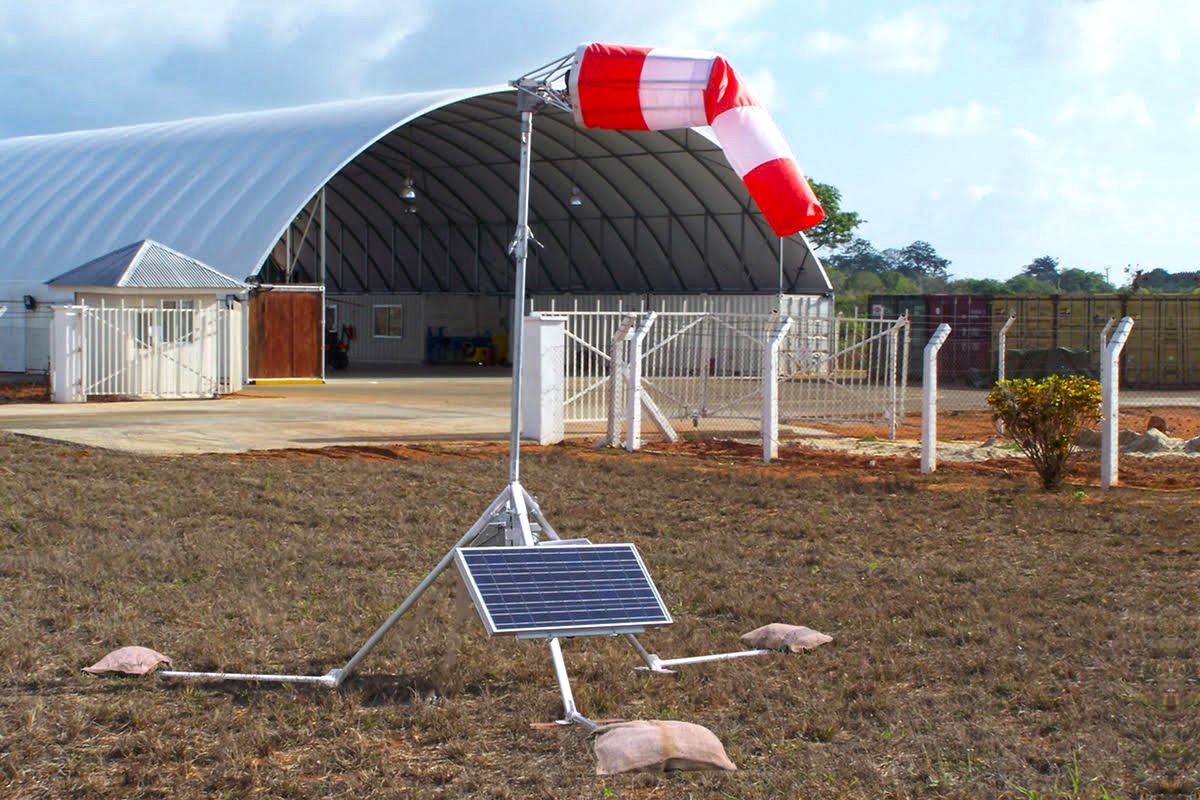 10 Apr

Portable LED Helipad Lighting System Delivered to Mexico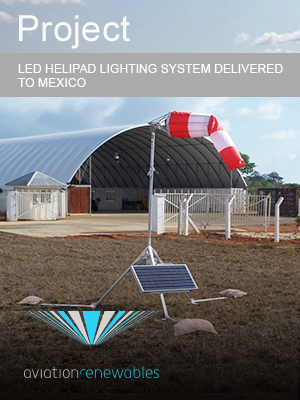 Application: Portable LED Helipad Lighting
Products:
LED helipad lights ICAO compliant
Portable Solar Series Permanent Windcone
Remote control operating systems
Location: Mexico
Date: 2016
Synopsis
Aviation Renewables has delivered an Autonomous Helipad Lighting System and a Portable Helipad Windcone to a private operator in Mexico. Aviation Renewables was able to specifically design this lighting package to stay within the customer's budget and desire to meet compliance with ICAO specifications.
Challenge
The Autonomous lighting system is designed for quick deployment, for operational readiness for emergency night operations. The individual lights are completely self-contained advanced LED units, incorporating a wireless interface for programming, monitoring and controlling the lights. The lights are pre-programmed to create a TLOF and sequenced approach system.
Solution
The Solar Series Portable Helipad Windcone is a smaller version of the Solar Series Permanent Windcone, and is specifically designed for helipads. The unit is compact and lightweight and stays fully charged while in storage. The all-aluminum construction ensures the windcone will not rust or corrode, regardless of the environment in which it is stored or deployed.
Aviation Renewables consults for manufacturers to provide solar LED airfield lighting, solar LED obstruction lighting, solar LED heliport lighting, solar power systems and green-tech energy savings lighting and power solutions for the international aviation industry. Acting as a centre of excellence for the aviation industry including stakeholders, customers and its global distribution network, Aviation Renewables delivers solar LED runway lighting, taxiway lighting, heliport lighting, obstruction lighting, runway guard lighting, wind cone lighting, airfield sign lighting, PAPI and APAPI and airport beacon lighting. Combining unique technologies from industries best manufacturers, Aviation Renewables has created the Solar Series aviation lighting and power line for customized solutions such as LED runway lighting, LED taxiway lighting, LED obstruction lighting, LED heliport lighting, LED runway guard lights, LED airfield signs and LED wind cones. For more information on renewable power and lighting solutions for the international aviation industry.