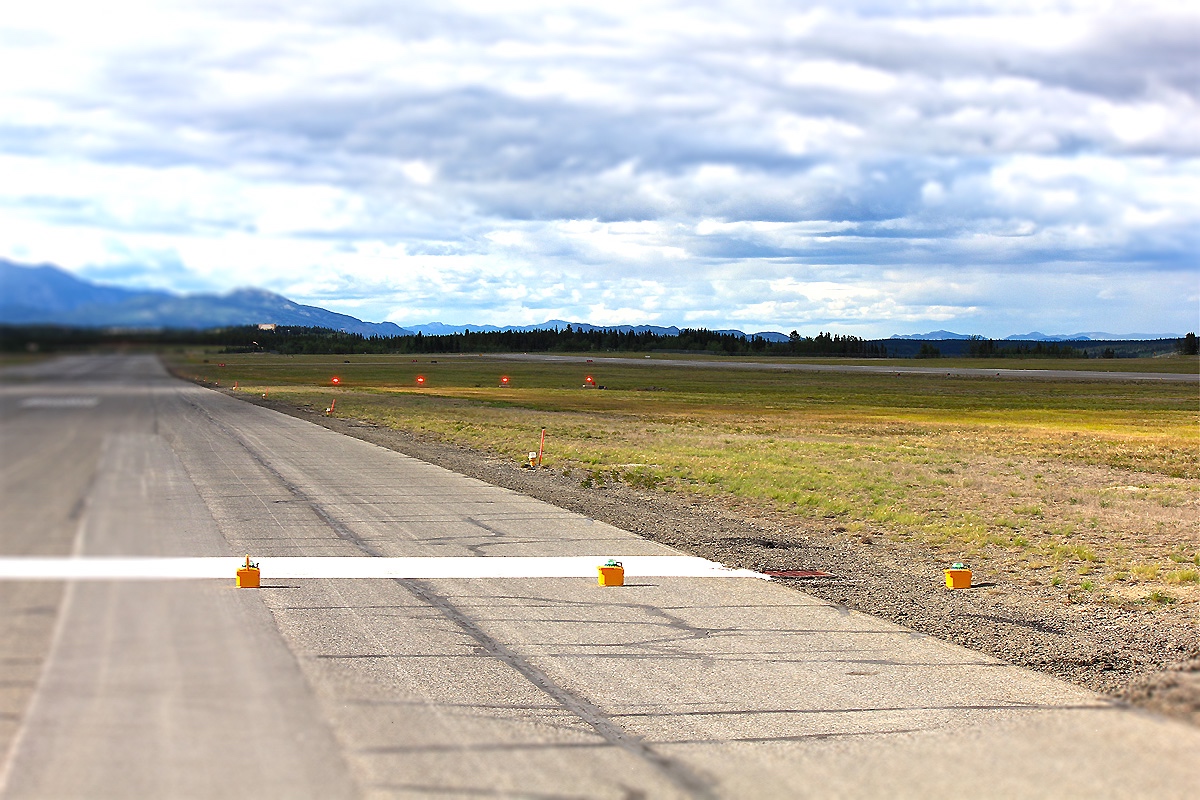 28 Aug

Aviation Renewables Completes Runway Extension in The Bahamas

For Immediate Release
Victoria BC, Canada. 28 August, 2015 –/

Aviation Renewables has recently returned from The Bahamas after delivering, installing and commissioning an extension to the runway lighting system after the paving was completed. Included in the work was the moving of the simple approach system, and mounting the lights on new frangible posts. With the runway extension, the airport can handle larger and faster aircraft to support clientele at a new hotel and resort.
Runway extension in The Bahamas
The installation of lights on the extension was completed in a few short days, highlighting the flexibility and ease-of-use of solar powered runway lighting. As a radio-controlled system using a 2.4Ghz Mesh network, the lights were able to quickly re-organize the network to include the additional lights, resulting in seamless operations for the airport.
While on-site, Aviation Renewables did a diagnostic check on the original lighting installed in 2013, and all lights reported healthy batteries. The batteries have an expected lifespan of 5-7 years with normal use, so this finding was expected.
The ICAO Simple Approach system was installed on frangible poles due to the grading in the approach area. Because of the lack of wiring and electricity required, the Simple Approach installation was completed in 4 hours, resulting in zero interruption to airport operations.
With over 30 Solar Series Solar Airfield Lighting systems installed worldwide, Aviation Renewables is the market leader for solar-powered PAPI systems; offering full design, installation, training, commissioning and support of each system.
About ARC – Aviation Renewables Corp.
Aviation Renewables works with and represents manufacturers that produce green-tech and energy savings solutions for the aviation industry while acting as a centre of excellence for airports, industry stakeholders, customers and a global distribution network. Aviation Renewables combines unique technologies from leading manufacturers to create customized solutions for the benefit of the industry, environment and its global customers.
View more in Aviation Renewables offers solar LED airfield lighting solutions.