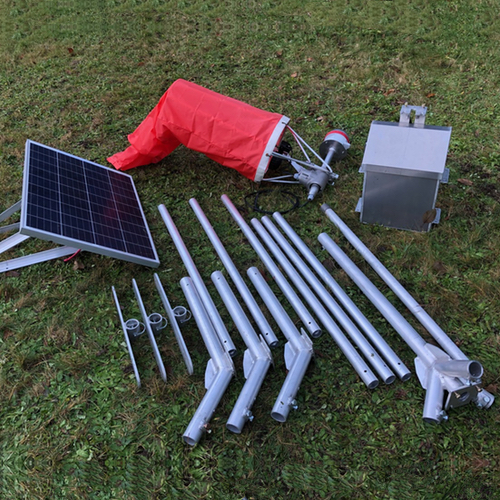 17 Mar

Aviation Renewables Delivers Solar Series Portable LED Wind Cones to Middle East

For Immediate Release
Victoria BC, Canada. 12 February, 2015 –/

Aviation Renewables has delivered several dozen Solar Series LED Windcones to a defence force in the Middle East. Following a successful testing phase with two units, the client elected to order the full allotment of the quick-deploy portable LED windcones for both fixed wing and rotary wing use. To date, the Solar Series Portable LED Windcone has been extensively deployed by a wide range of military and civilian operators worldwide including NATO, US Forces, Humanitarian Aid Organizations and resource companies. As the most installed solar LED windcone in the market, it is also the most reliable wind cone in operation including its patented maintenance-free swivel with a proven lifetime of over 50 years. The unit is easily set up or stowed by a single person in a matter of minutes. It is easily transported by trailer, and breaks down into 5-foot lengths for easy handling and storage. The integrated solar power system allows the windcone to operate dusk to dawn in a wide range of climates, and has a proven deployment history on every continent.

The Solar Series Portable LED Windcone comes with a range of options, including visible and infrared luminaires, LED Obstruction lights, Radio control, custom painting and various sock styles and sizes. The all-aluminium construction is rust-free and incredibly durable, ensuring years of worry-free.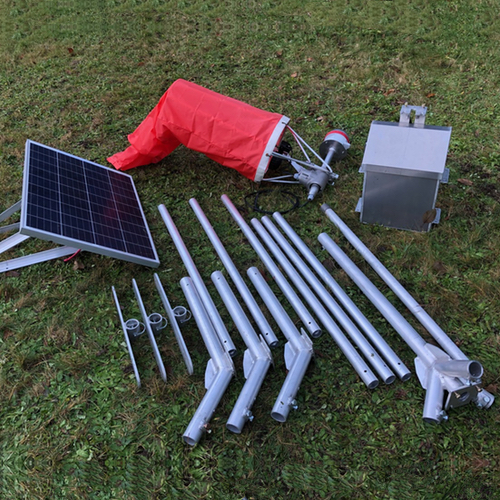 About ARC – Aviation Renewables Corp.
Aviation Renewables works with and represents manufacturers that produce green-tech and energy savings solutions for the aviation industry while acting as a centre of excellence for airports, industry stakeholders, customers and a global distribution network. Aviation Renewables combines unique technologies from leading manufacturers to create customized solutions for the benefit of the industry, environment and its global customers.
View more in Aviation Renewables offers solar LED airfield lighting solutions.