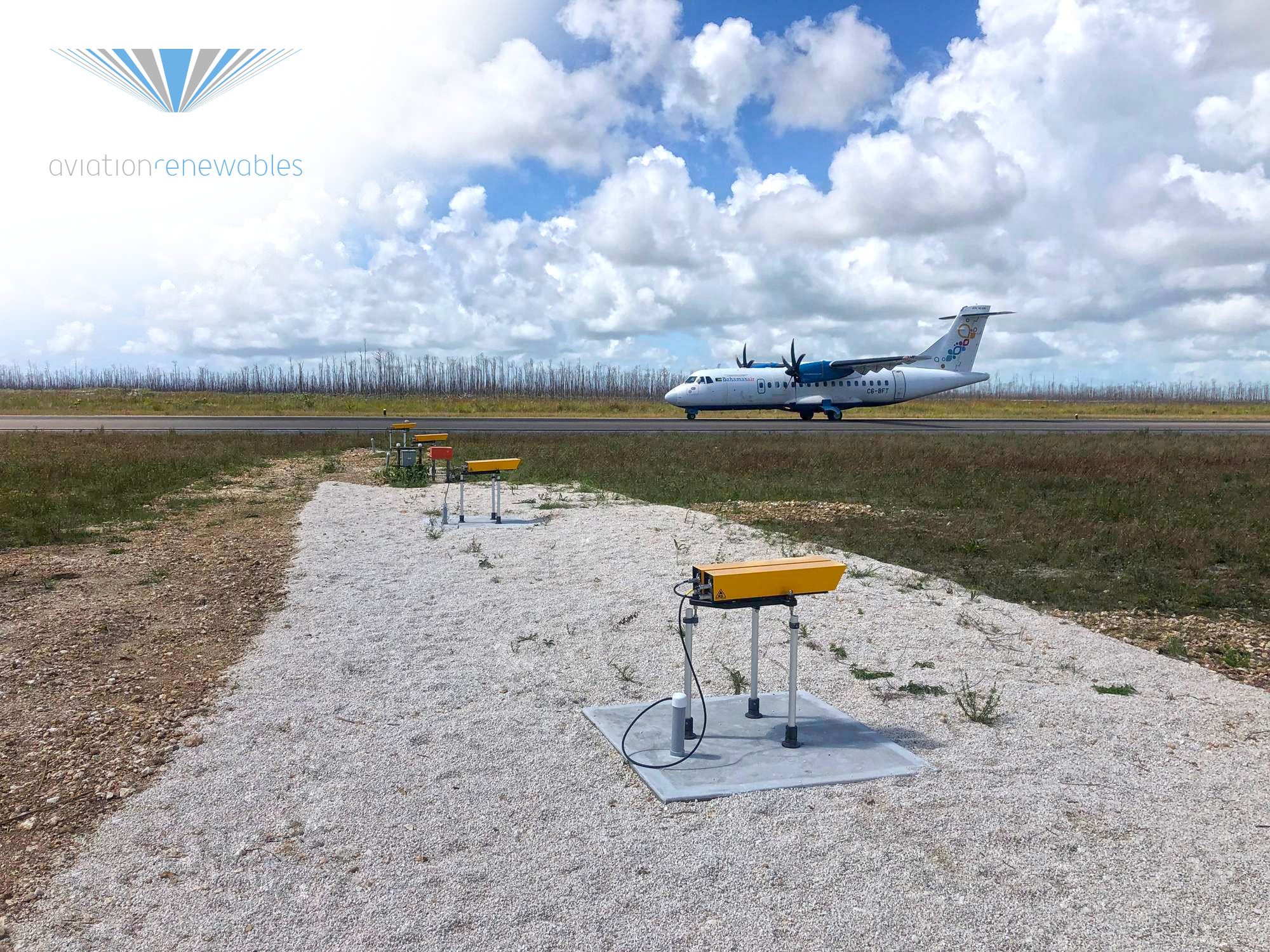 03 Aug

LED PAPI Installed and Commissioned in the Caribbean by Aviation Renewables

LED PAPI. Aviation Renewables recently installed and commissioned two Solar Powered LED Precision Approach Path Indicators (PAPIs) at Marsh Harbour, Bahamas. The LED PAPIs are powered by a 1.5kW solar power system which will provide ample electricity to operate the PAPIs 24/7 with ample battery storage to ensure reliability through periods of poor weather.
The Most Installed Solar LED PAPI in The Industry
Aviation Renewables is the worldwide leader in the installation and commissioning of solar LED PAPI systems, successfully installing and commissioning both systems in two days. Working with a local contractor, the Aviation Renewables engineering team provided detail drawings and a site layout to allow the contractor to complete the civil works in advance of equipment installation.
The LED PAPI flight check was carried out during the afternoon of the second day of installation work, with the LED PAPI receiving positive reviews from American Airlines, Bahamas Air and Western Air pilot crews. Bahamas Air stated "the LED PAPI was clearly visible from 10 miles out during a bright sunny day".  For more information, please visit Aviation Renewables.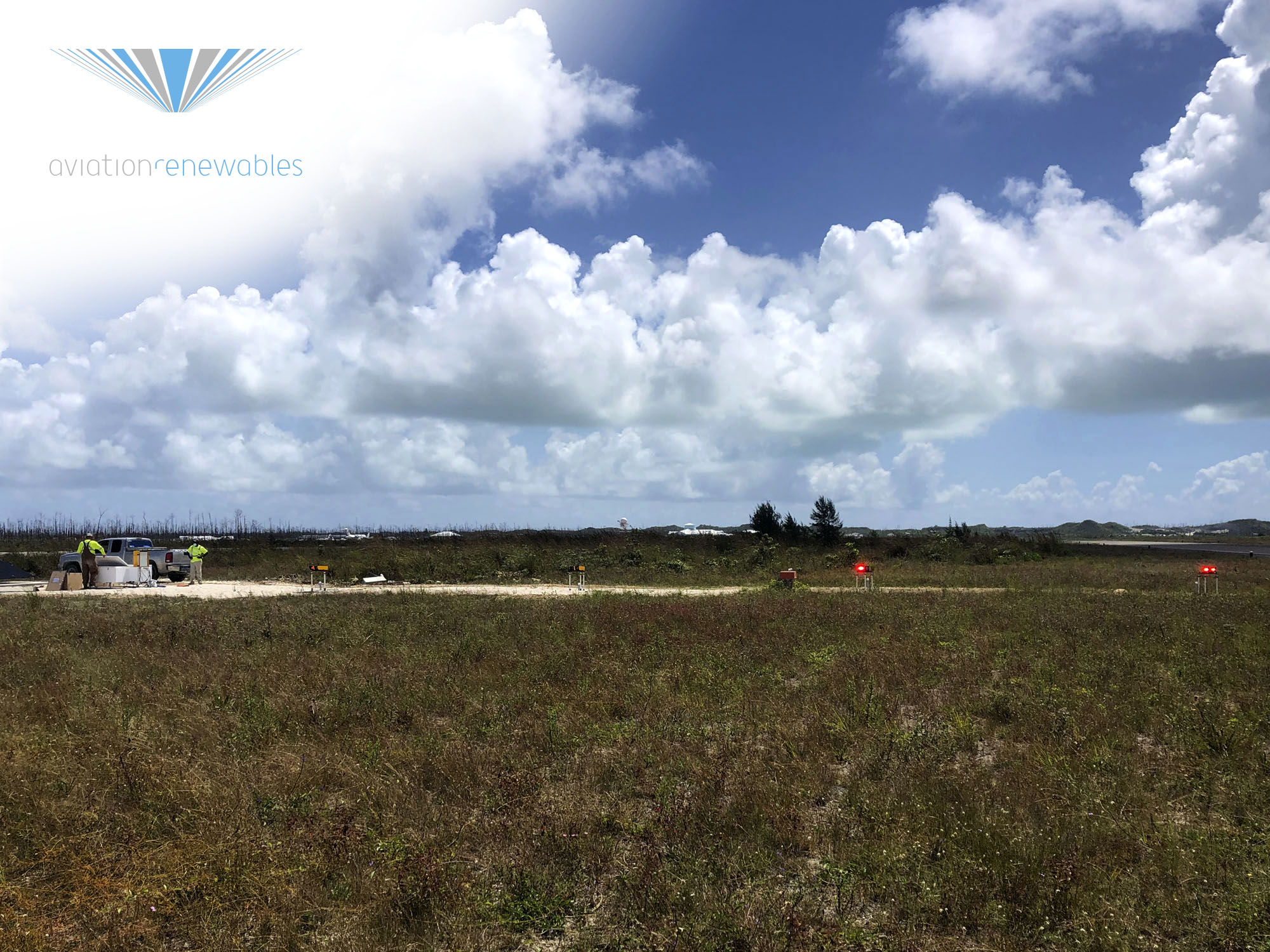 Aviation Renewables continues to lead in helping airports large and small increase safety, reduce expenses and lower carbon emissions through the design, supply, install and commissioning of LED PAPIs and solar power systems. Please check the solutions for Portable PAPI/APAPI.