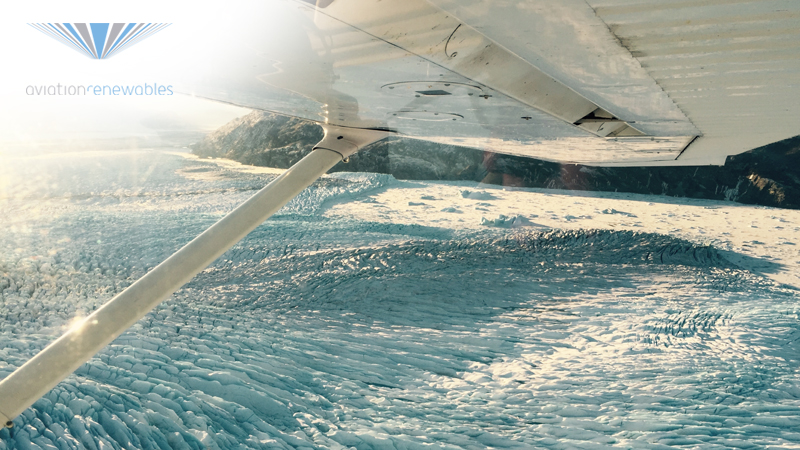 14 May

Solar Runway Lighting Delivered to Alaska by Aviation Renewables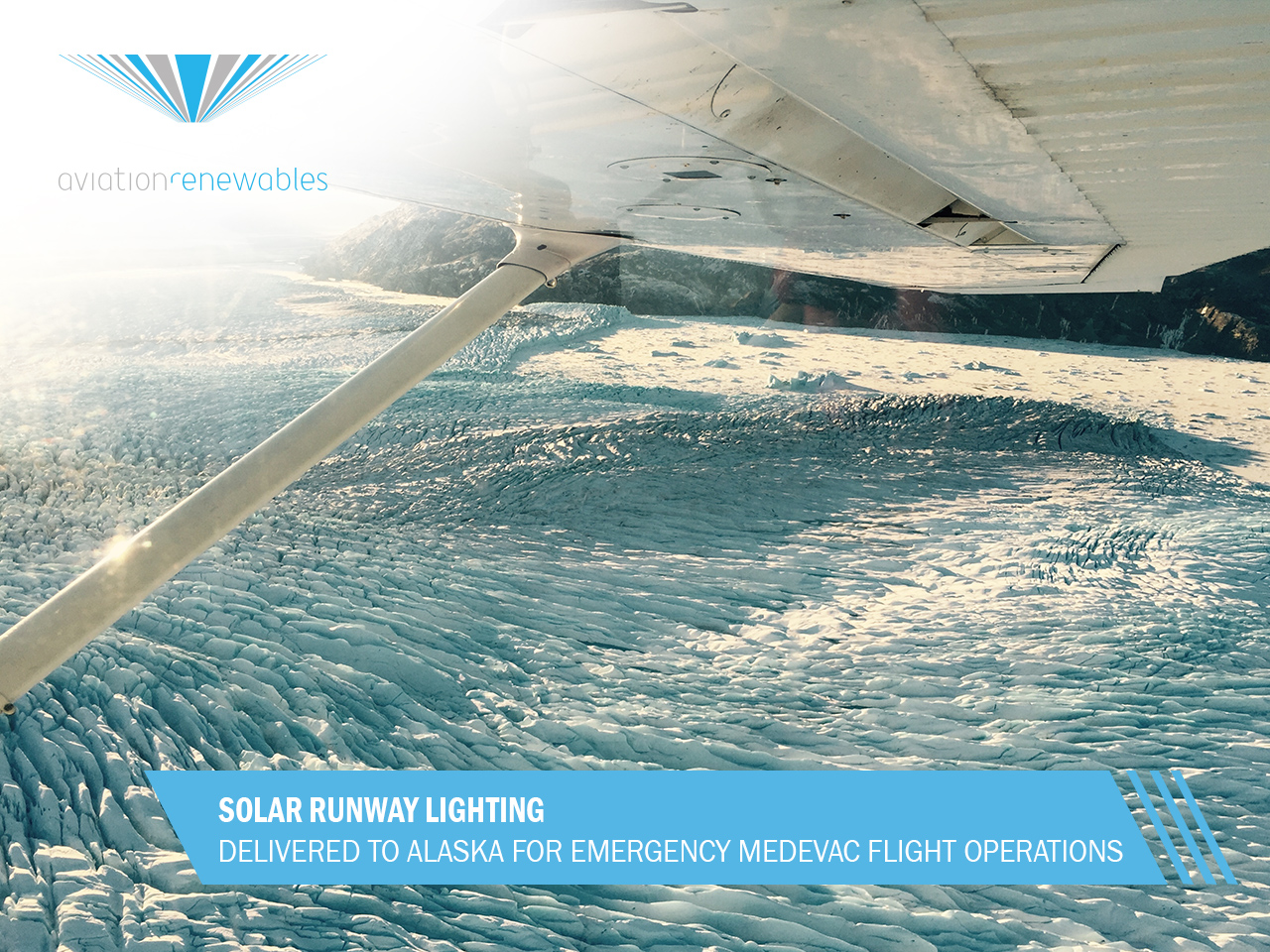 Solar Runway Lighting and Reflective Taxiway Marking System – Complete Solution
The solar runway lighting system supplied by Aviation Renewables includes runway edge lighting, threshold lighting and reflective taxiway markers. During the long dark winter, plug-in chargers will maintain readiness of the solar runway lighting system using grid electricity. The taxiways are marked with the iSeries reflective taxiway marker. These markers are a cost-effective, FAA-compliant method of delineating taxiway and apron areas for night operations. Due to the high levels of snowfall during the winter months, the iSeries reflective taxiway markers will include portable bases in order to remove the taxiway markers during snow plow operations and replace them thereafter.
With a limited budget and urgent timeline, Aviation Renewables was able to design and deliver a solar runway lighting and reflective taxiway marking system within days of award. With a community population of less than 500 members, Aviation Renewables looks forward to supporting the solar runway lighting system and reflective taxiway markers for decades to come.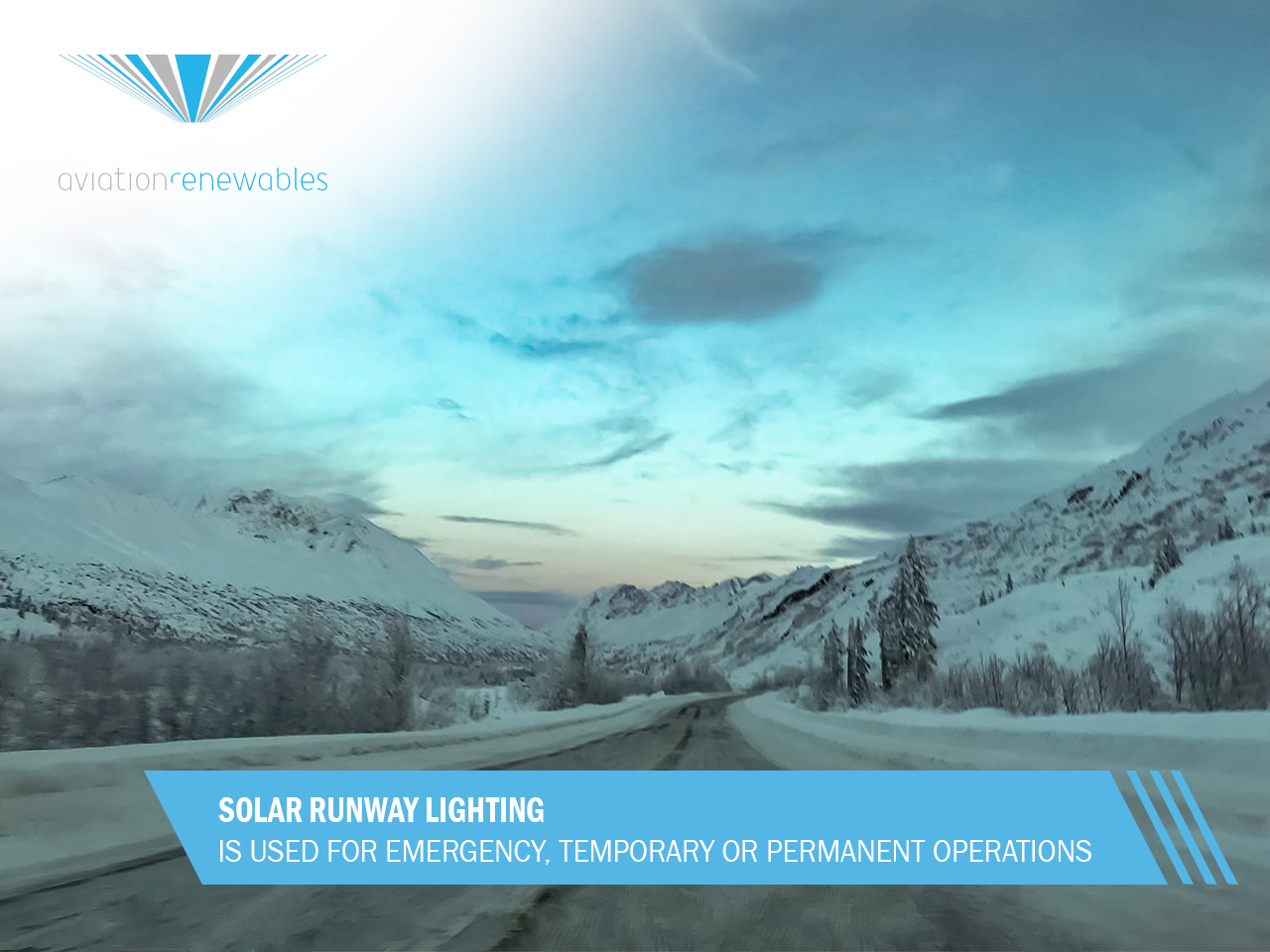 Why Choose Aviation Renewables?
Aviation Renewables delivers savings to airports globally. Our safe, reliable and cost-effective LED lighting and power solutions equip government and private operators of runways and helipads. We focus on design, delivery, installation, on-site commissioning, and technical support for a wide variety airport visual aids. Our core tenets are: Cost Savings, Safety, Environmental Stewardship, Full Support.
Aviation Renewables is a primary manufacturer and system integrator specializing in lighting runways and helipads where electricity, unreliable or non-existent. We work with civilian, humanitarian and defense operators around the world. Our team brings a wealth of knowledge in the industry; with pilots, engineers, designers and solar-industry veterans included among our staff. Our corporate body of proven experience allows us to work with each individual client to ensure aviation requirements are met within budget, compliance and infrastructure limitations.
For more information, on renewable power and lighting solutions for the international aviation industry, please visit Aviation Renewables.