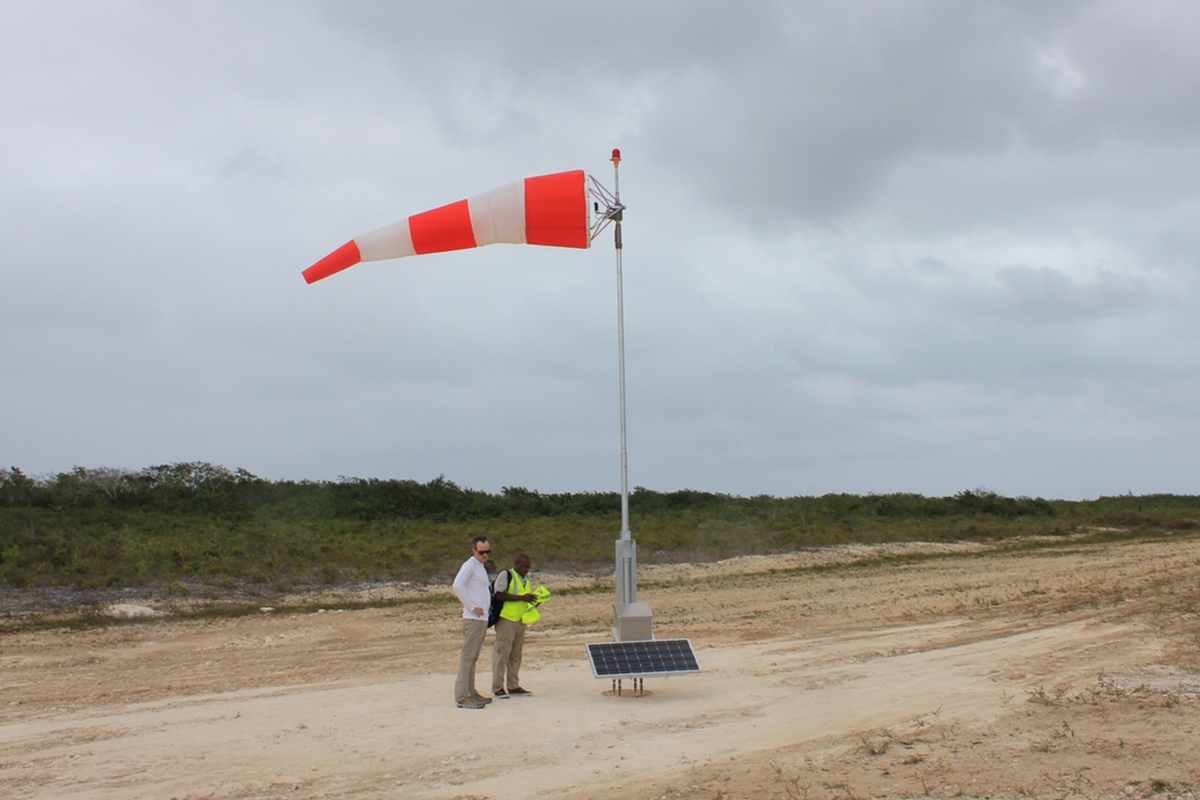 26 Feb

Solar Series LED Airfield Lighting System Delivered and Installed to the Caribbean

Aviation Renewables designed and oversaw the installation of a solar LED airfield lighting system at South Bimini International Airport in The Bahamas. The system features Solar Series LED airfield lighting solutions. With an urgent need to be operational, the entire system was installed and operational in less than 3 weeks time at a fraction of the cost compared to a conventional system.

The versatile airfield lights form the cornerstone of the airfield lighting system, controlled by the advanced radio frequency control system. This redundant network propagates the control signal to every light on the airfield, and has the added ability to be incorporated into the Solar Series line of solar LED lighting products. As a result, the entire airfield lighting system can be controlled from a single handheld controller, and can be customized to the customer's individual needs.

In order to provide visual approach slope guidance, a Solar Series LED PAPI is installed at both ends of the runway. The Solar Series PAPI is the most efficient LED PAPI on the market that meets both ICAO and FAA photometrics. The PAPI is powered by a frangible MAPPS Solar Power system, resulting in a completely off-grid, fully controllable 4 box LED PAPI system. With proper use, there is zero maintenance required for this system for up to 5 years, at which point a simple and cost-effective battery replacement will keep the system healthy for another 5 years. This is ideal for the particular customer, as the remote location makes finding skilled labor extremely difficult, and makes electricity extremely expensive.
Solar Series LED Airfield Lighting
Solar Series LED Windcones are installed at both ends of the runway, to give wind direction indication to pilots. The Solar Series LED Windcone is completely self-contained and uses solar power to internally illuminate the wind sock. The radio control system is incorporated into the windcone, ensuring that it will operate in unison with the other lights on the airfield. The Solar Series LED Windcone is designed, fielded and tested as the most rugged product of its kind; operating reliably on every continent for more than 50 years.
Solar Series LED Apron Lights are installed to enable aircraft handling and passenger movement. Using radio control, the LED apron lights can be turned on or off during day or nighttime operations with a minimum autonomy of 5 days operation should continuous lighting be required. Designed for hurricane conditions, the Solar Series LED apron lights are a first in industry, providing a complete off grid solar solution for civilian aircraft operations.
View more in Aviation Renewables offers solar LED airfield lighting solutions.