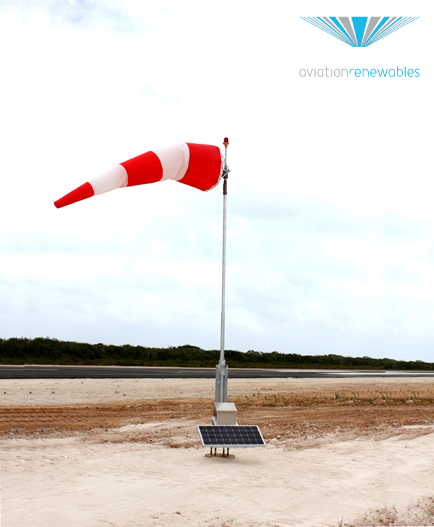 17 Jul

Solar Series LED Wind Cones and Wind Socks Installed in the Caribbean

Aviation Renewables has recently overseen the delivery and installation of two Solar Series LED Wind Cones at a civilian airport in the Caribbean. The Solar Series LED Wind Cones will improve safety of operations for both daytime and nighttime operations, and continues to be the world's most-installed solar LED wind sock.
Solar Series LED Wind Cones and Wind Socks
Using high brightness LEDs and a rugged UV-resistant fabric, the internally lighted windsocks are illuminated to support nighttime take off and landings. In the event of poor visibility during the day, the wind cones can be activated at any time via radio control. The windcone forms part of a fully integrated Solar LED airfield lighting system, creating numerous benefits for the airport. These benefits include lower up front capital and infrastructure costs, the elimination of ongoing maintenance and energy costs, and a vastly reduced environmental footprint. Manufactured with a patented swivel, all aluminum construction, LED obstruction light and a pole mounted solar power operating system, the internally lighted Wind Cone provides reliable, worry-free operation in the challenging equatorial conditions of the Caribbean.
View more in Aviation Renewables offers solar LED airfield lighting solutions.