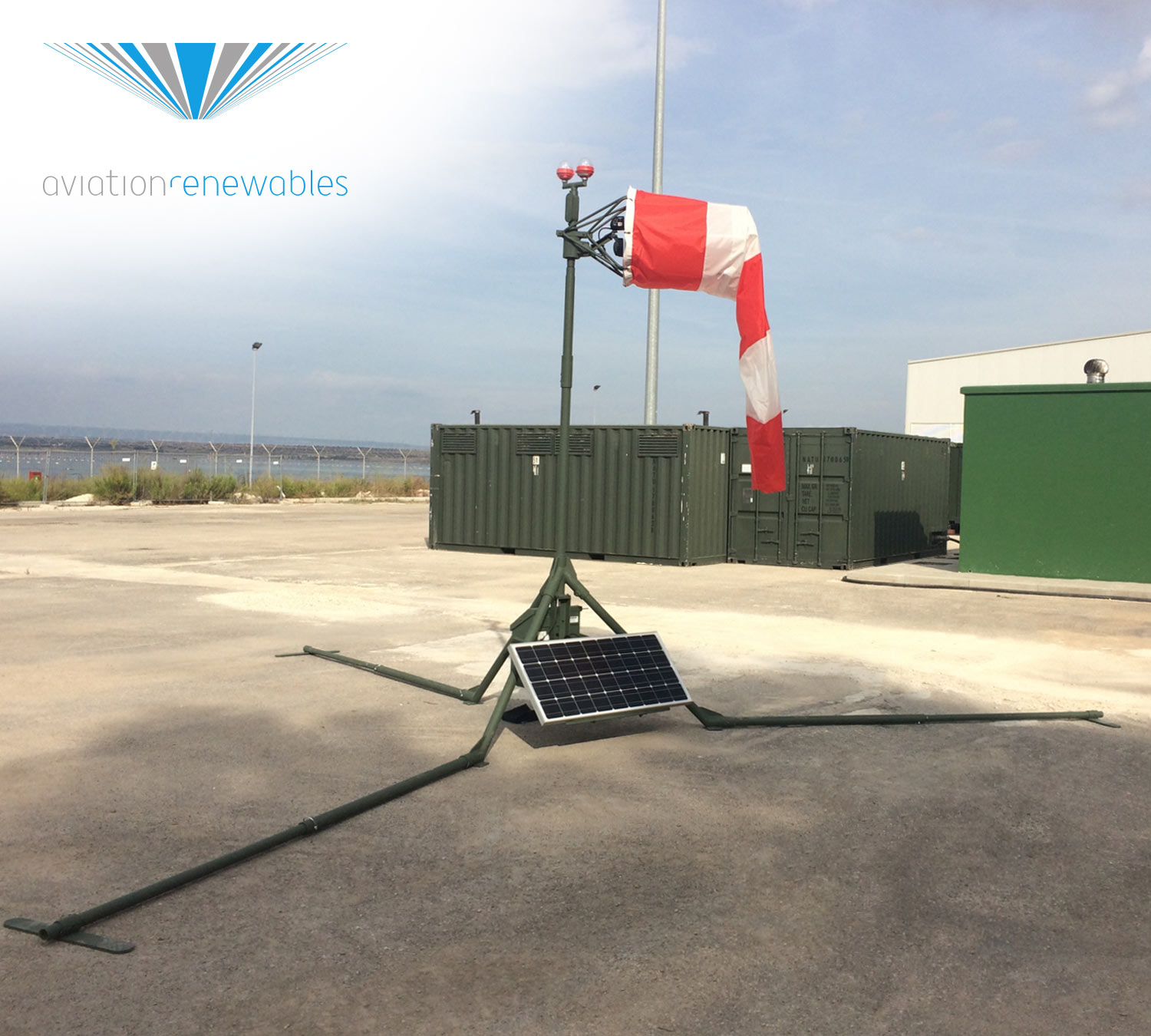 18 Aug

Solar Series Portable LED Wind Cone Shipping to Africa

Aviation Renewables has been awarded a contract to deliver Solar Series LED Wind Cones to support tactical operations in Africa. Each Solar Series LED Wind Cone and 900 MHz wireless hand controller will be stored and transported inside roto molded polyethylene black carrying cases. The ready to deploy olive drab aluminum trip pod wind cone assembly comes with internally lighted dual mode visible/infrared LED wind cone luminaires, 24″ x 6′ orange/white windsock and a solar LED (infrared/visible) obstruction light for overt and covert day and nighttime operations. The wireless hand-held controller can be used from up to 4km away with the ability to select type of LED output, intensity control, light group settings, battery diagnostics and flash mode. In addition, a 3-way manual switch provides an extra level of redundancy in the event the controller is out of range or not available.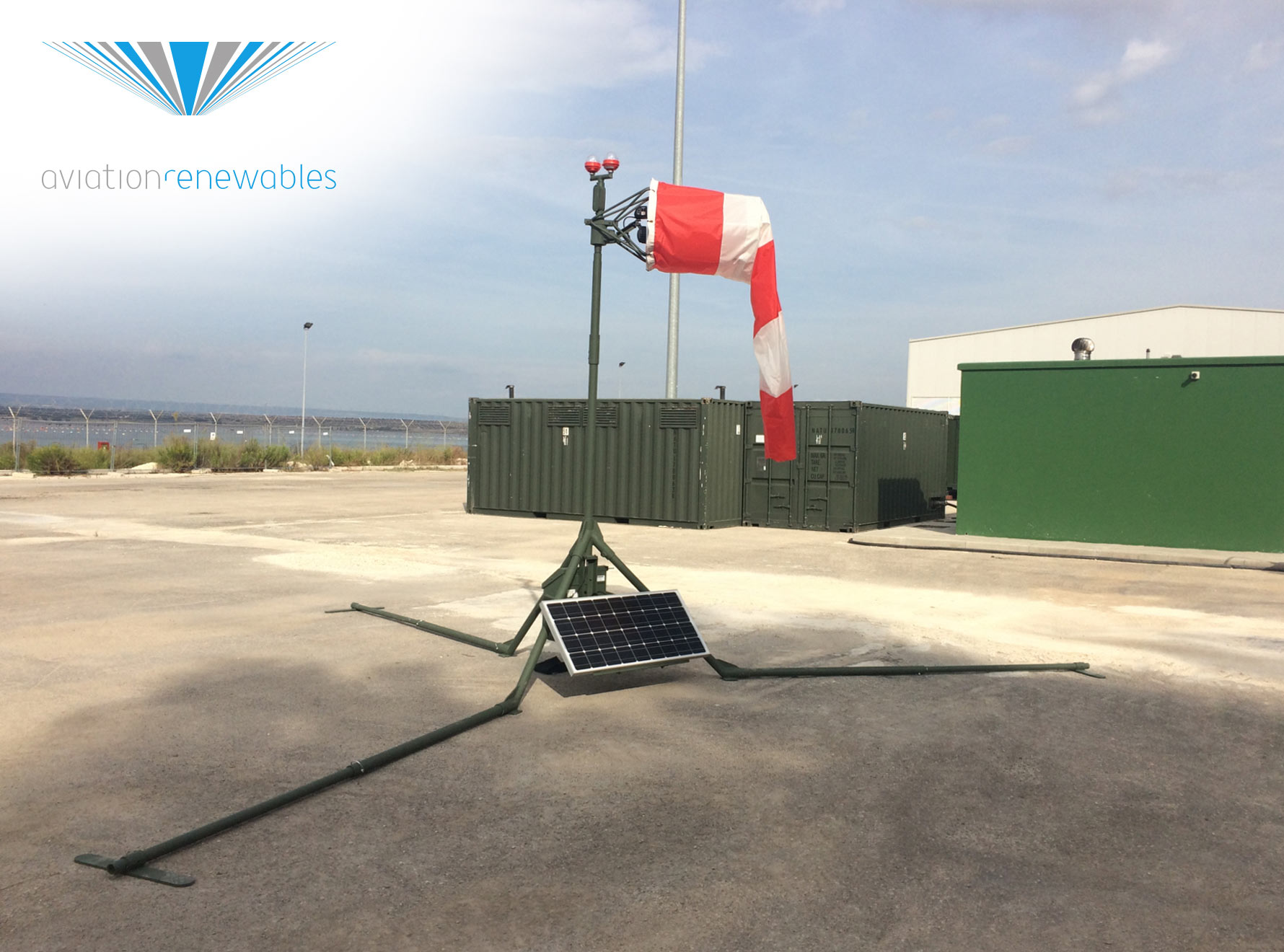 Benefits of Portable Wind Cone
With the ability to deploy and recover portable LED Wind Cones within a matter of minutes, operators can set up landing zones, refueling points, medevacs and forward operating bases quickly, safely and in compliance to aviation lighting standards. Originally designed for NATO tactical helipad lighting programs, the Solar Series Portable LED Wind Cones provide field proven, military rugged, maintenance free lighting. With decades of use in austere environments including Africa, Middle East, Europe, Caribbean and the Arctic, operators can continue to rely on Solar Series Wind Cones for safety of operations.
Aviation Renewables is the premier solar-power and LED aviation lighting expert internationally. Our goal is to get the best product in each customer's hands, based upon their specific requirements. For more information on windsock lighting solutions for the international aviation industry, please visit www.aviationrenewables.com