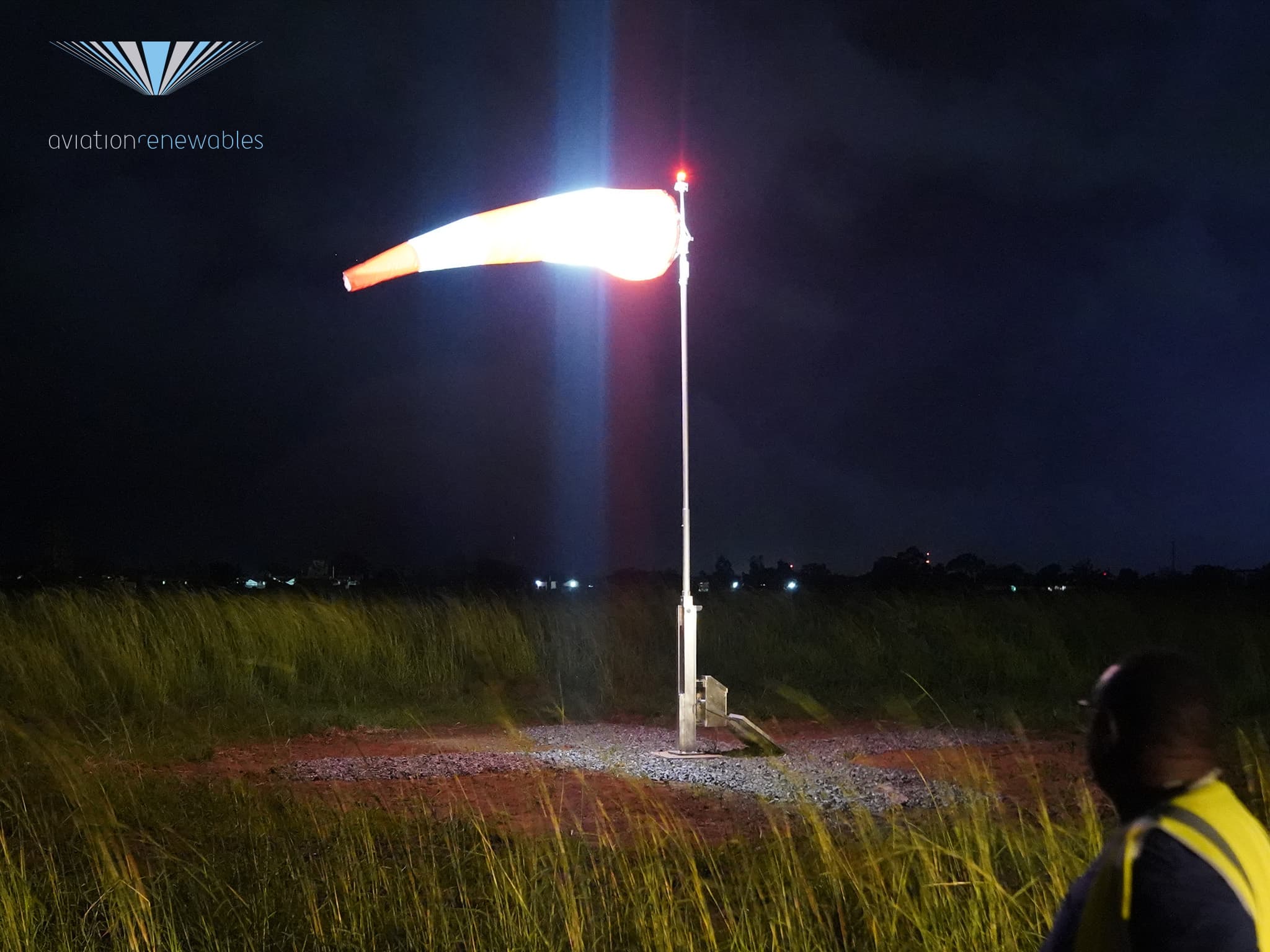 29 Jun

Windsock Lighting Systems Delivered to African Civil Aviation Authority

Windsock Lighting. Aviation Renewables has been awarded a contract to supply and deliver solar LED windcones and a retro-reflective taxiway marker system for an African Civil Aviation Authority. These technologies will be used in conjunction to the previously supplied LED runway lighting, LED threshold lighting, LED taxiway lighting, LED REILs (Runway End Identifier Lights), LED PAPIs and remote control operating systems at this airport. The airport is a flight school in eastern Africa, and this ICAO compliant LED airfield lighting system will enable the flight school to conduct night training, saving the students a large amount of money when compared to the previous practice of flying to the closest international airport several hundred miles away for this training. The lights will be housed in portable trailers, which will charge, transport and store the portable LED runway lighting system. Aviation Renewables conducted on-site technical training for our local representative, as well as staff from the Civil Aviation Authority. As a result of this training, the local representative was able to install this second phase of equipment unassisted and will continue to support the equipment through the expected lifetime of the products.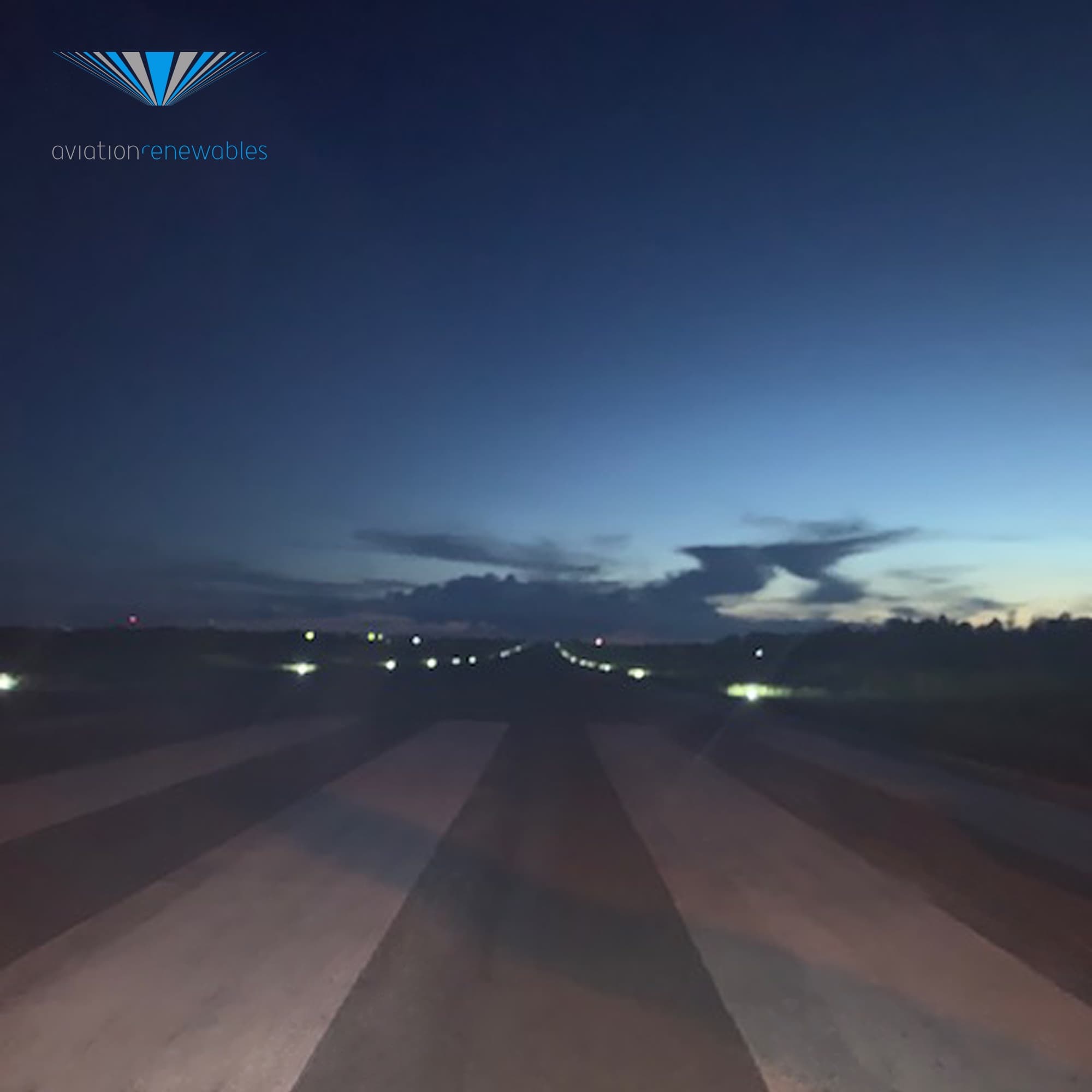 Windsock Lighting – Solar LED Wind Cone has the Ability to Respond to Unforeseen Emergency Situations
The solar LED windcone is constructed of aluminum, making it resistant to corrosion in hot humid environments. The unit is fully self-contained and mounted on a single concrete mount, requiring no underground wiring. The clever design of the windsock lighting uses the solar power system as a counter-weight, enabling easy pole lowering by a single person. The UV-resistant windsock is made of a durable ripstop nylon that is calibrated to ensure a full extension of the windsock at 15knots. The solar powered windcone will provide years of reliable service with no electricity costs.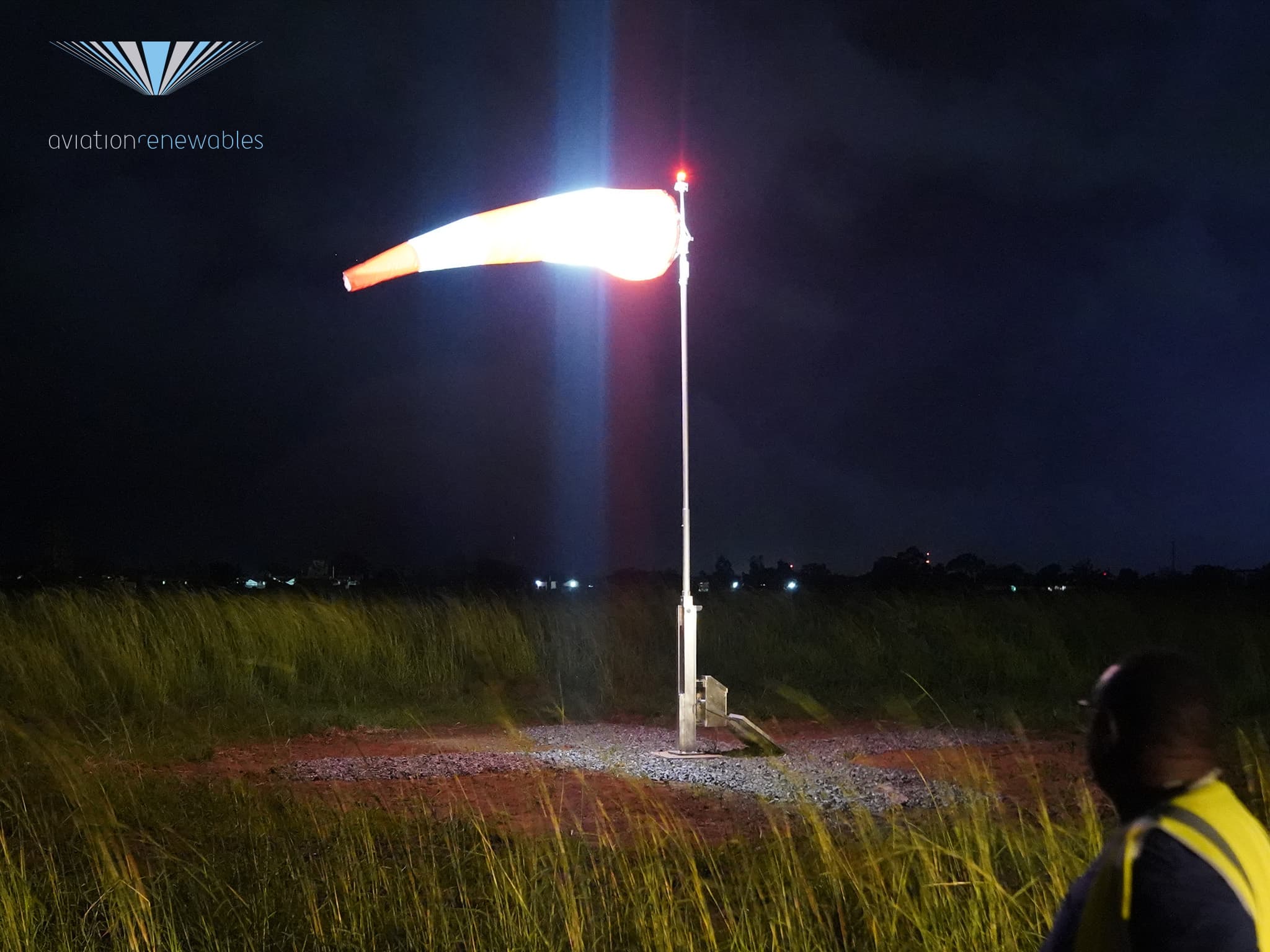 Reflective Markers – Portable Solution
The 600—2T reflective taxiway markers feature a unique retro-reflective sleeve over a durable PVC cylinder. The reflective sleeve is easily replaced, enabling the airport to keep the reflective surface performing at compliant levels without the expense and waste of replacing the entire marker assembly. The markers are an ideal cost-effective solution for delineating taxiways for night operations.
With a proven capability to deliver a highly reliable, field proven, factory tested portable LED airfield lighting systems, Aviation Renewables was able to meet the client's expectations for runway safety, ICAO compliance, economic cost savings and long-term operations capability. As the most experienced and proven turn-key integrator for off grid LED airfield lighting and power systems, Aviation Renewables continues to lead the industry in efficient, low cost and reliable LED aviation lighting solutions. For more information, please visit www.aviationrenewables.com