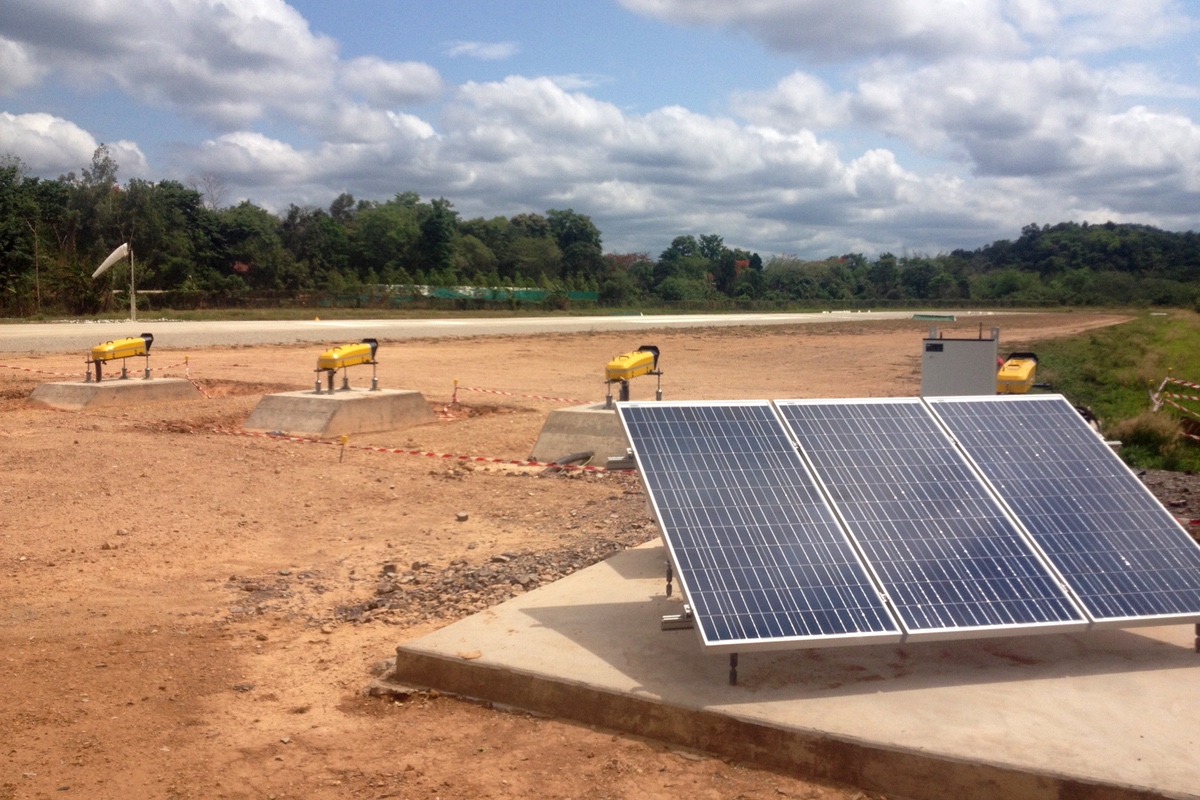 20 May

LED PAPI lights installed in Lao PDR by Aviation Renewables

Application: Solar LED PAPI Lighting Systems

Products:

Location: Lao PDR

Date: 2015
Synopsis
LED PAPI – Aviation Renewables was tasked with the design, installation, training and commisioning of an LED airfield lighting system at a private civil airport in Lao PDR. The system features a Solar Series LED PAPI systems, LED runway edge and threshold lighting to enable safe night landings.
Challenge
The airport operator runs an industrial facility that operates for 24/7. As part of their safety and continuous improvement initiatives they wanted a PAPI system to provide pilots with a safe glideslope over the steep terrain surrounding the airport. As the company has grown, the frequency of flights at the airport has increased and more employees are on site at night. In order to enable MEDEVAC landings and takeoffs, the airport invested in LED runway lighting from Aviation Renewables.
Solution
This airport, located deep in the jungle, has limited land area to work with beside the runway, which necessitated an engineering study to determine the best placement of the PAPI. The First Phase of the project features Solar Series LED Precision Approach Path Indicators powered by MAPPS power systems. Aviation Renewables led the design, supply, installation and commissioning of this system, and had the entire installation completed in 3 days with no impact to normal airport operations. The Solar Series PAPI is the most efficient LED PAPI on the market that meets both ICAO and FAA photometrics.
View the complete Project Report and find more about LED PAPI Lights here.