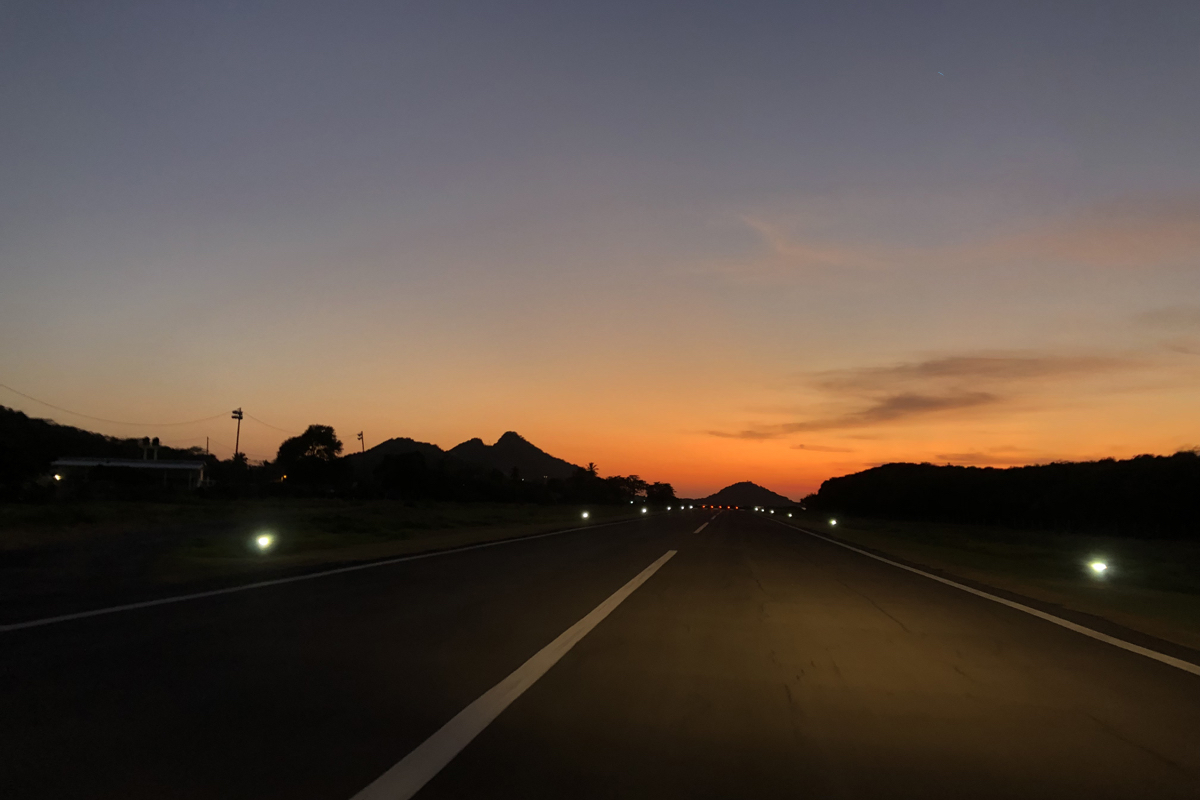 23 Aug

Solar Airfield Lighting Operating at Caribbean Private Airport

Application: Autonomous Solar LED Airfield Lighting System for 24/7 Operations

Products:
Solar LED Runway Lighting
Solar LED Threshold Lighting
Autonomous Taxiway Marking System
Location: Carriacou, Grenada
Date: 2019
Synopsis
Portable Airfield Lighting. Aviation Renewables was awarded a contract to design, deliver product, install and commission a complete off-grid, autonomous solar airfield lighting and marking system at Carriacou Airport in Grenada. After careful consultation with the airport management team and Civil Aviation Authority, a complete ICAO compliant solar LED runway lighting system was requested for delivery within 7 weeks of award. The system consisted of Solar LED runway and threshold lights as well as an autonomous taxiway marking system for day and nighttime operations. This project was completed within the limited time frame and restricted budget.
Challenge
The airport required the solar LED airfield and taxiway lighting system to improve the safety of their operations, reduce costs and provide portability. The equipment was intended to enable night time Medevac flights, and to enhance safety during the rainy season when low visibility can impact operations. The client required all items to meet ICAO specifications, in addition to further challenges posed by the location:
Portability – With potential plans for future re-location of the runway, the lights needed to be easy to pick up and move should the need arise. To ensure portability it was important to eliminate the need for any hard-wired electrical infrastructure.
Lack of onsite Maintenance Personnel – In order to reduce labor costs a large part of the success of this program revolved around reducing maintenance and servicing requirements as well as ease of operation by on site ATC.
Weather – Torrential rains and flooding during the rain/hurricane season mandated an IP68 light.
Timeline – Due to budgeting, the system needed to be delivered, installed and commissioned within 7 weeks ARO.
Solution
Aviation Renewables installed a proven, portable LED runway lighting system and was able to meet the client's timeline of 7 weeks to commissioning. The lighting system uses a mix of solar LED runway and threshold lighting as well as reflective taxiway markers to achieve ICAO compliance within a limited budget. The system complies with ICAO low-intensity standards as well as FAA medium intensity lighting standards for non-precision approaches. Carriacou Airport is now equipped with a resilient runway lighting system for emergency medevac operations and future night operations by scheduled carrier; an important lifeline for the people and economy.
Aviation Renewables provided onsite training, maintenance and technical assistance during the commissioning of the solar LED airfield lighting system to airport management, maintenance personnel and Air Traffic Control. With a turn-around time of less than 7 weeks to deliver and commission a portable LED runway lighting system, Aviation Renewables was able to achieve the customer's expectations for safety, compliance, and cost savings.
View the complete Project Report and find more about Solar Airfield Lighting operating at the Caribbean private airport here.