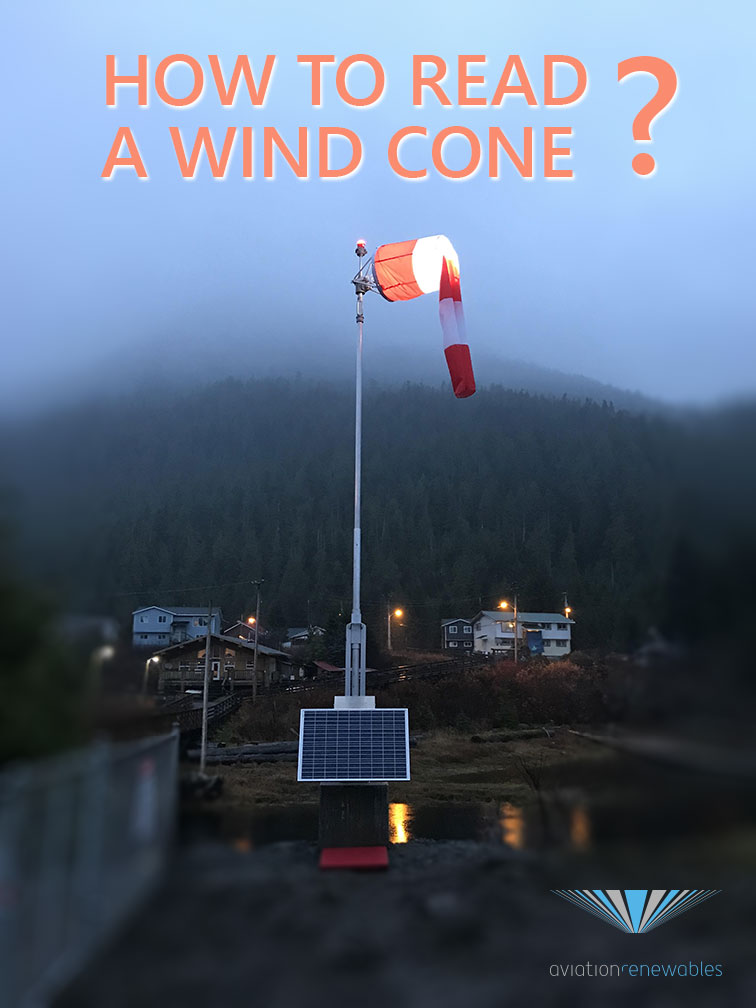 17 Nov

How to Read a Wind Cone

The wind cone, also called the 'windsock' is a colorful tool at each airport that offers relevant information to pilots, allowing them to quickly and easily determine the approximate wind speed and direction before taking off or landing.
Wind Cone Technology
Pilots have much more precise and technologically advanced ways of discovering wind speed and direction than looking at the windsock. But the windsock is still invaluable for the speed and accuracy of the information it can convey.
Pilots can request weather reports from:
Airport Air Traffic Control (ATC) Service
Automatic Pilot Meteorological Response Service (PATWAS)
Telephone Information Service (TIBS)
Automatic Terminal Information Service (ATIS)
Automated Surface Observation System (ASOS)
Automated Weather Observation System (AWOS)
However, all of the above are in the form of audio or written communication. The wind cone presents visual information on wind speed an direction, and in a quick glance can give the pilot.
Wind Cone Colours
According to the Federal Aviation Administration (FAA) specifications, windsocks may not have marks or logos and may be colored:
However, the best wind speed indicators have alternate colors, such as orange and white, or have stripes at the key points.
Estimating the Wind Speed
Windcone are made to orient against the wind when the wind speed reaches three knots (3.5 mph). At that wind speed, only the first segment of the windsock will extend. If the windsock extends to the northeast, the wind comes from the southwest or southwest.
The second segment of the sock extends when the wind speed has reached six knots; the third segment, nine knots; and the fourth segment, 12 knots. At a wind speed of 15 knots (17 mph) or more, the windsock will fully extend and point away from the direction from which the wind originates.
Other Specifications
The FAA recommends either a length of eight feet and a throat diameter of 18 inches or a length of 12 feet and a throat diameter of three feet. The fabric must be water-repellant and colorfast.
The framework the windsock is attached to must be able to hold the throat of the fabric windsock fully open when there is no wind. And it must enable the windsock to pivot like a wind vane. The framework may include lighting for the windsock, or the windsock may be illuminated from within.
The windsock assembly must be able to operate correctly in a temperature range from -67 degrees Fahrenheit (-55 degrees Celsius) to 131 degrees Fahrenheit (55 degrees Celsius) and at a wind speed up to 75 knots (86 miles per hour).
View more in Aviation Renewables offers solar LED airfield lighting solutions.